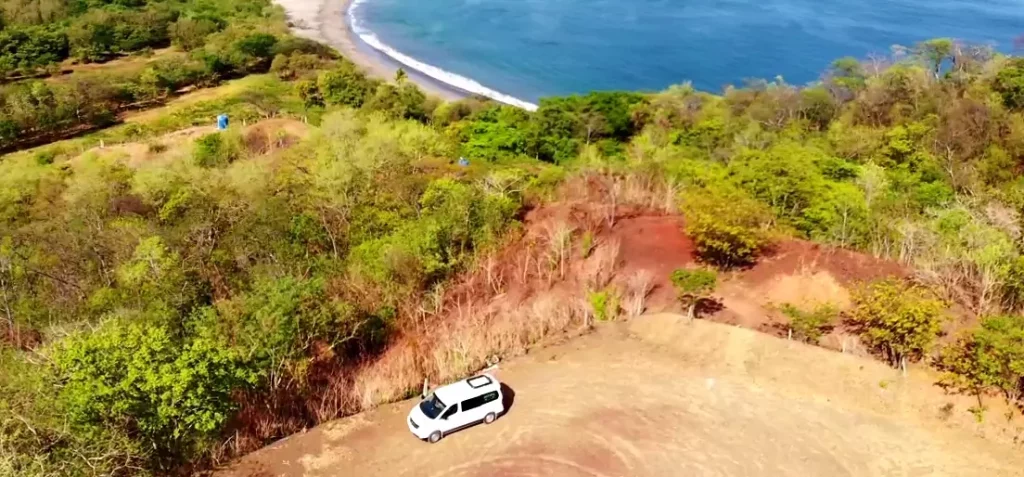 1- Be free to move around
No need to plan everything in advance, thanks to the fitted vans you can go as you please. Do you want to have a drink in the mountains and go to bed by sea? Travel by campervan gives you flexibility. Traveling in a van means letting your desires speak for themselves, leaving room for the unexpected.
2- Be independent
Fully equipped, our rental vehicles will allow you to be totally autonomous. There is nothing better than a good meal prepared with the sounds of the waves or a waterfall.
3- Be in connection with nature
The Vanlife allows you to be close to nature, far from the noise of civilization. Rediscover nature by combining several vacation spots in one. Detours are welcome, stop in front of a river, at the seaside, in the mountains, unfold your table and chairs, and you are settled!
4- Ecological and economical
Thanks to the campervans you minimize your footprint on nature. This is also vanlifer's attitude. The only cost of your trip will be the rental of the van. You will be able to prepare your own meals, saving the restaurant three times a day and the hotels. In addition to being an ideal travel companion, the van is economical since a full tank of gas can travel between 800 and 1000 km.
5- Back to the basics
Living in a van or a 4*4 with roof tents allows us to go back to basics. Once we have our food and water, the beauty of nature does the rest. Traveling in a van is like going back to your roots, a breath of fresh air. Far from the screens, we wake up and go to bed with the sun.
6- Make a unique/atypical trip
Thanks to the 4*4 or campervans you will discover Costa Rica from another angle, by going out of the beaten tracks and by being closer to the local life.
7- You can see sunrise and/or sunset
You will be in the front line to admire a beautiful sunset on the beach or on a volcano. At night you won't sleep in a 5-star hotel but under a sky of thousands of stars.
8- You enjoy your days so much
We do as much during a 2 weeks vacation in a van, as during 2 months in a hotel. As the saying goes "The future belongs to those who get up early" and in this case, it is happiness too. Living to the rhythm of the sun allows you to fully enjoy your day.
9- Vanlife is getting closer
Eating, sleeping, and living in 4 m2 brings you closer! You will come back more complicit than ever! It's the best way to get in total connection with your partner, your friend, or your crush.
10- Sleeping on a beach…
… or on the edge of a superb cliff, alone in the middle of the mountains, is priceless! The converted van offers extraordinary panoramas like nowhere else.
Ready to travel by campervan? Visit our main page for more info!