CAMPERVAN FAMILY RENTAL
The family campervan was designed to travel the roads of Costa Rica with family and friends. With a sleeping capacity of 5 people, it allows you to share the van life experience with your friends.
This 4*4 Isuzu D-Max is equipped with two roof tents (one for 3 people and one for 2 people), an awning, two water tanks for shower and dishes, a cooler, 5 chairs and a picnic table, bedding for 5 people, and all kitchen utensils.
In addition, a secure space to store your suitcases is provided in the back.
This 4*4 rental vehicle will allow you to visit the most remote areas of Costa Rica. On roads, trails or off-road, it is the ideal tool to share unforgettable moments with your family.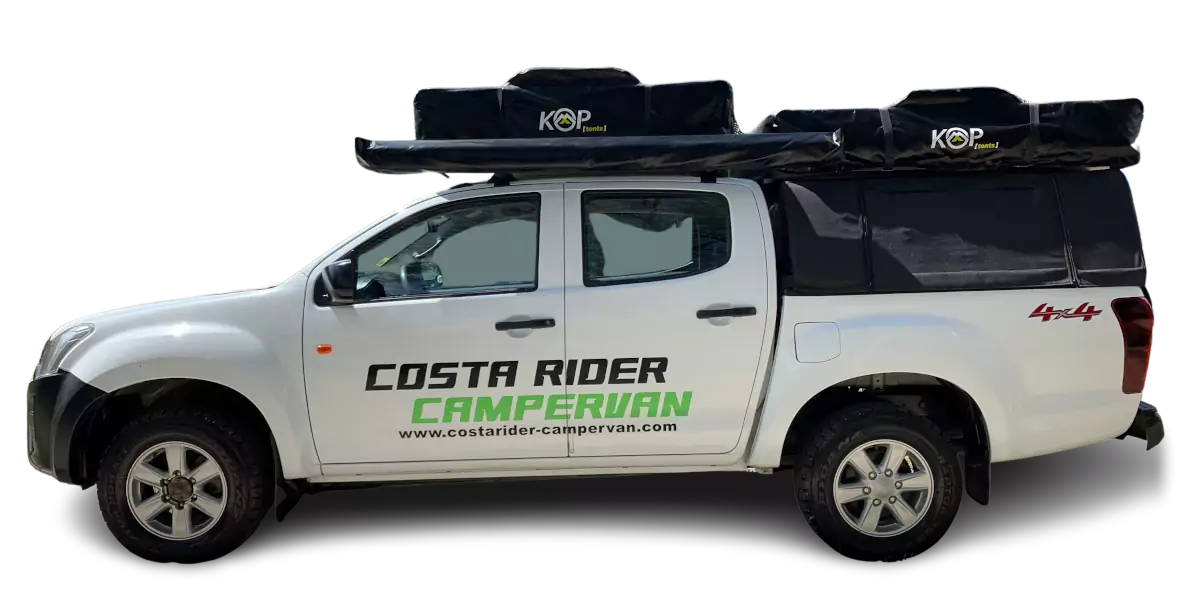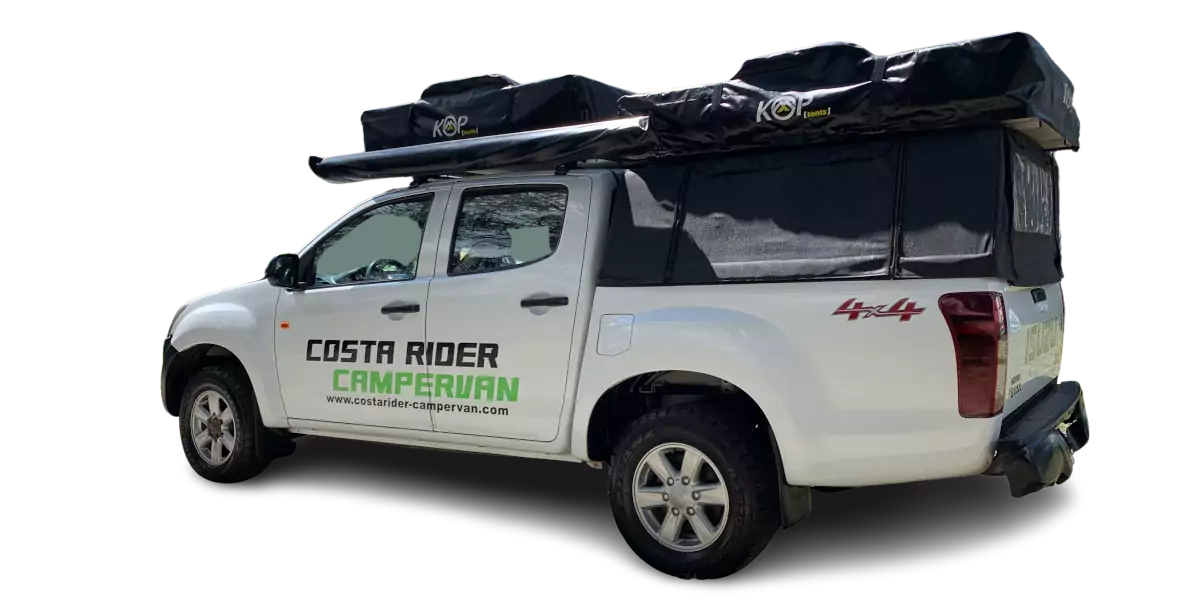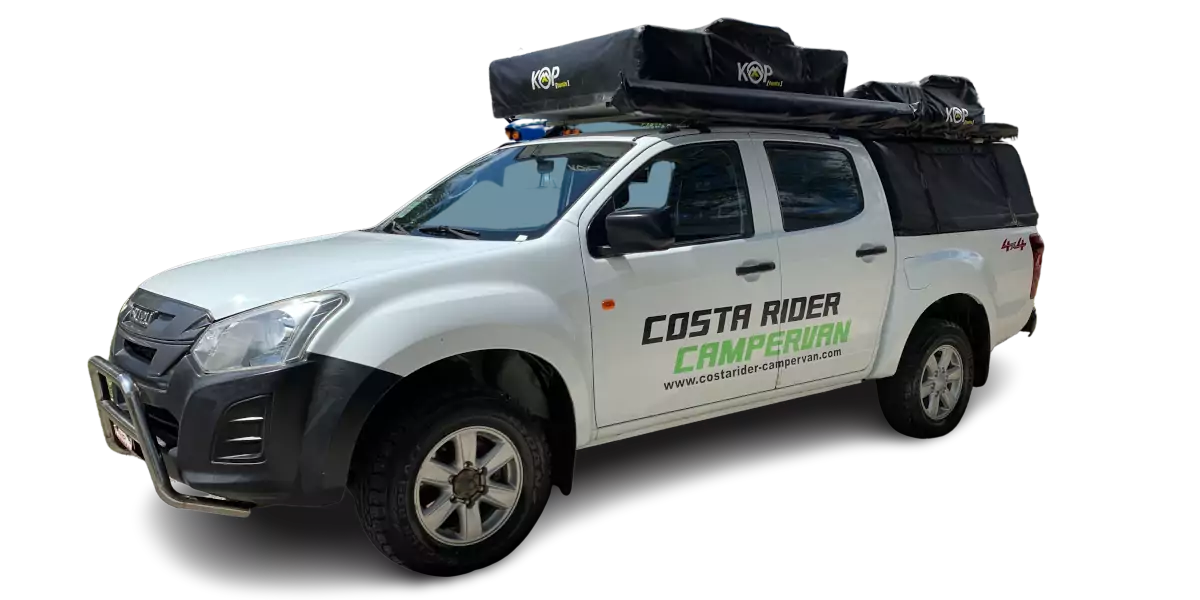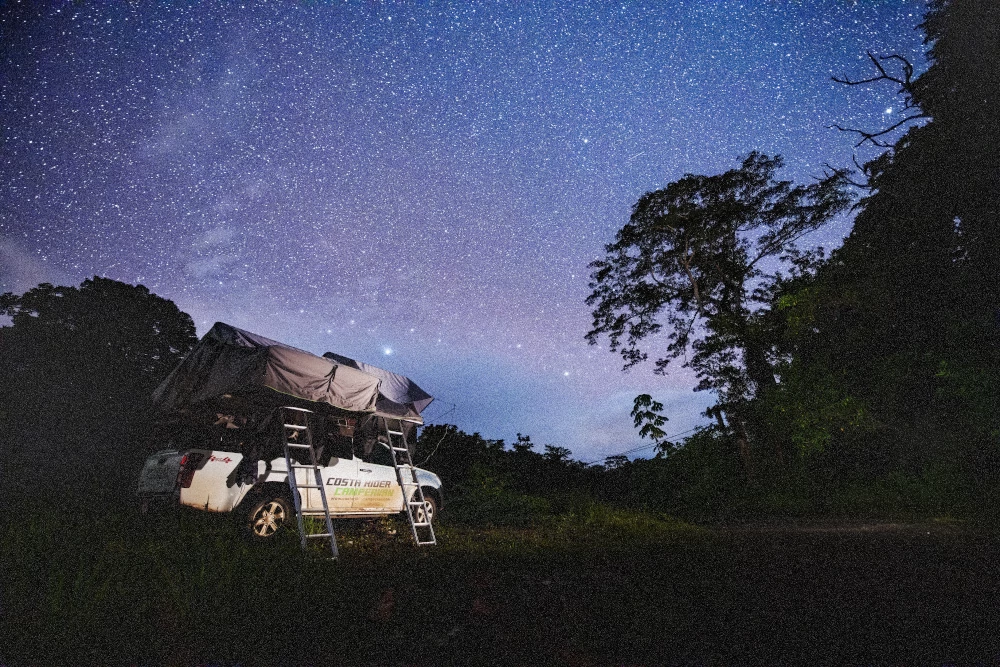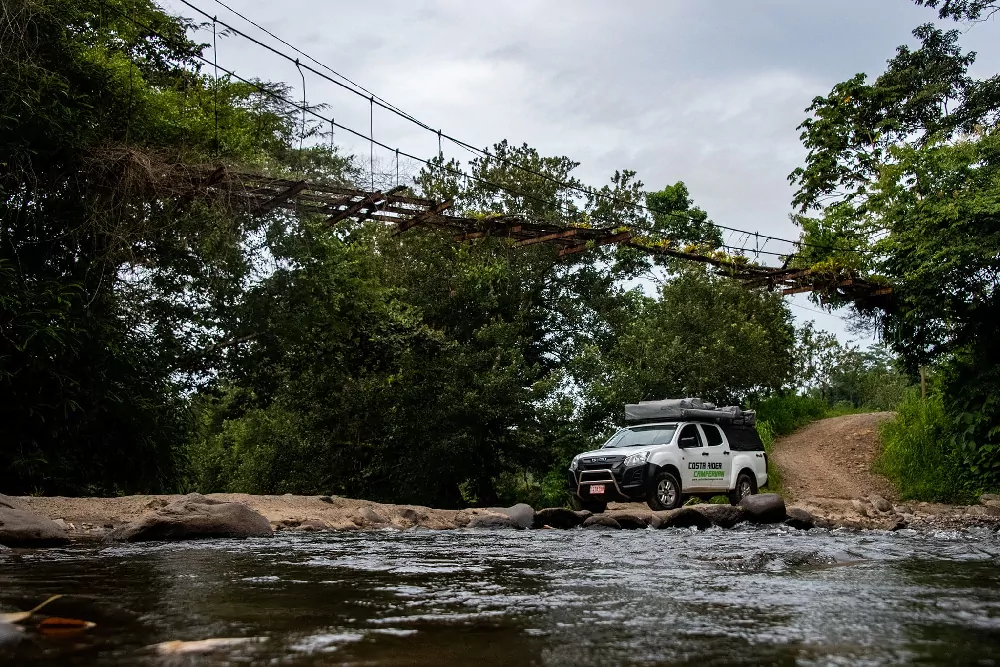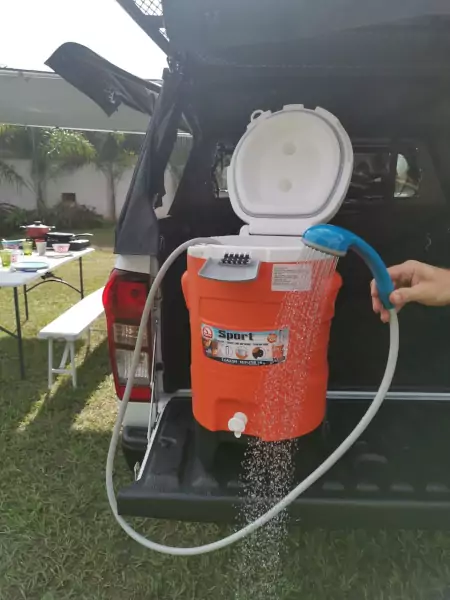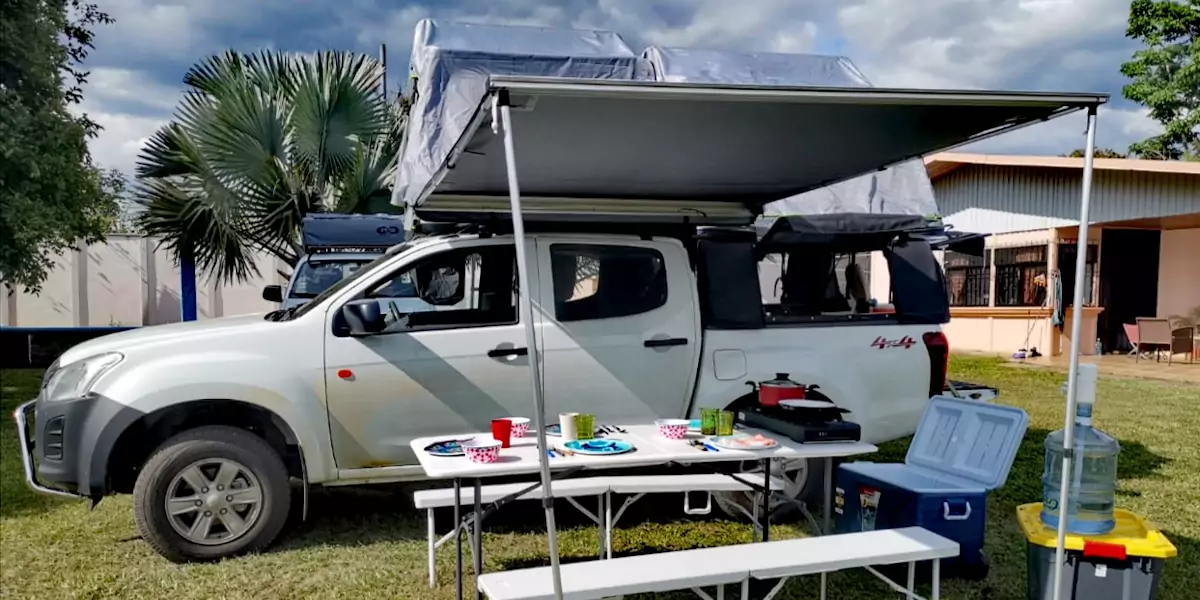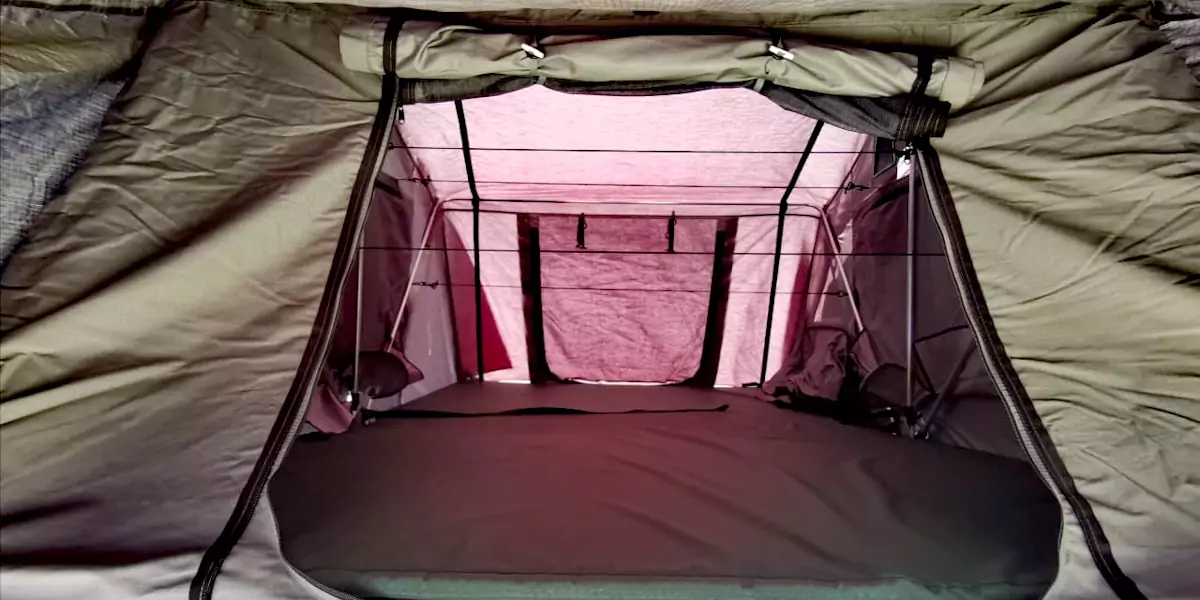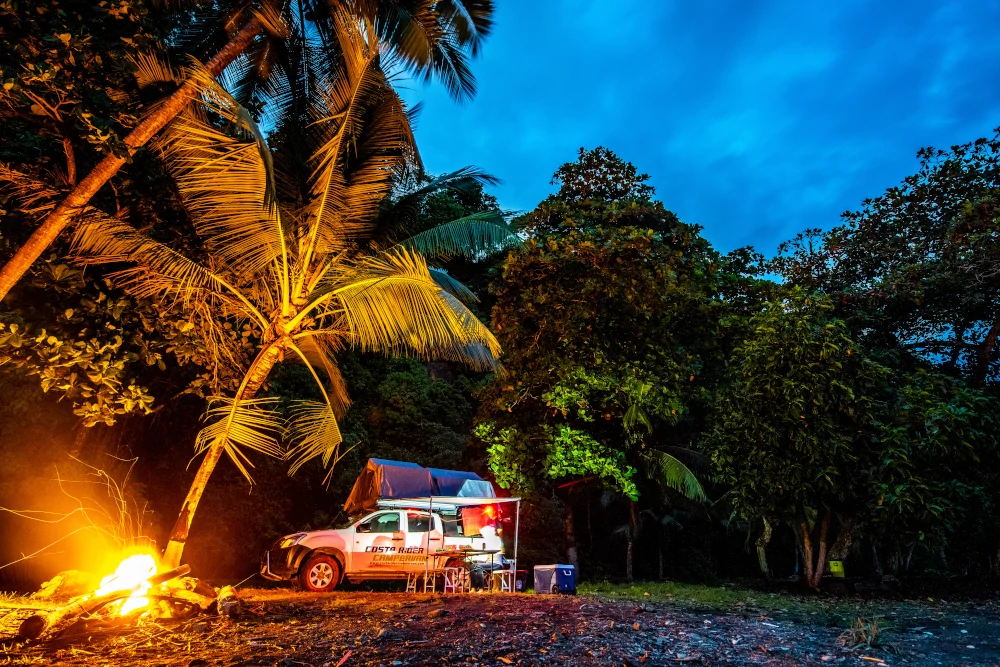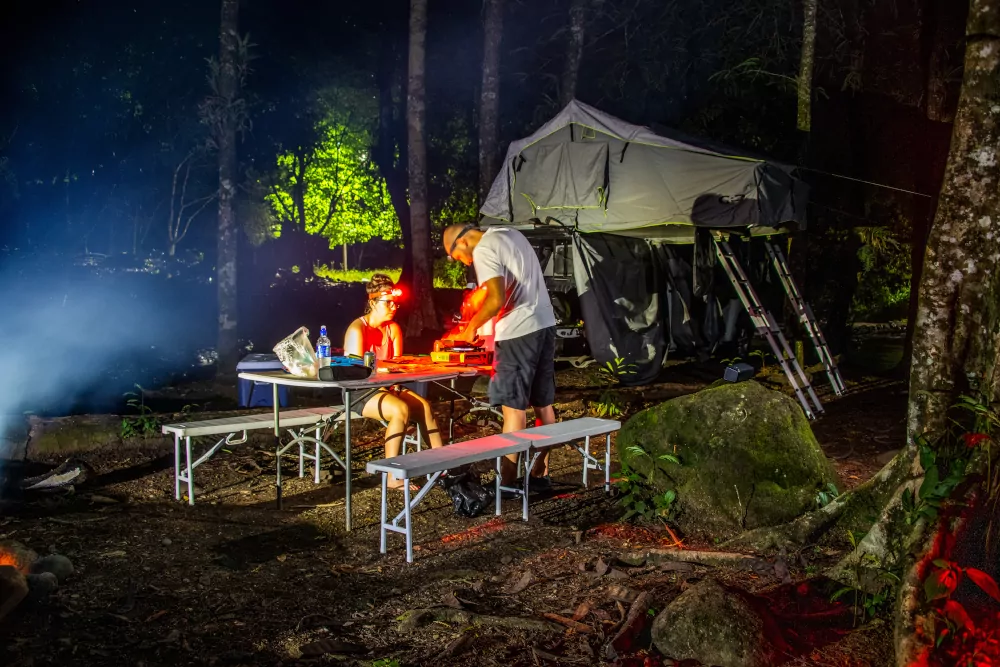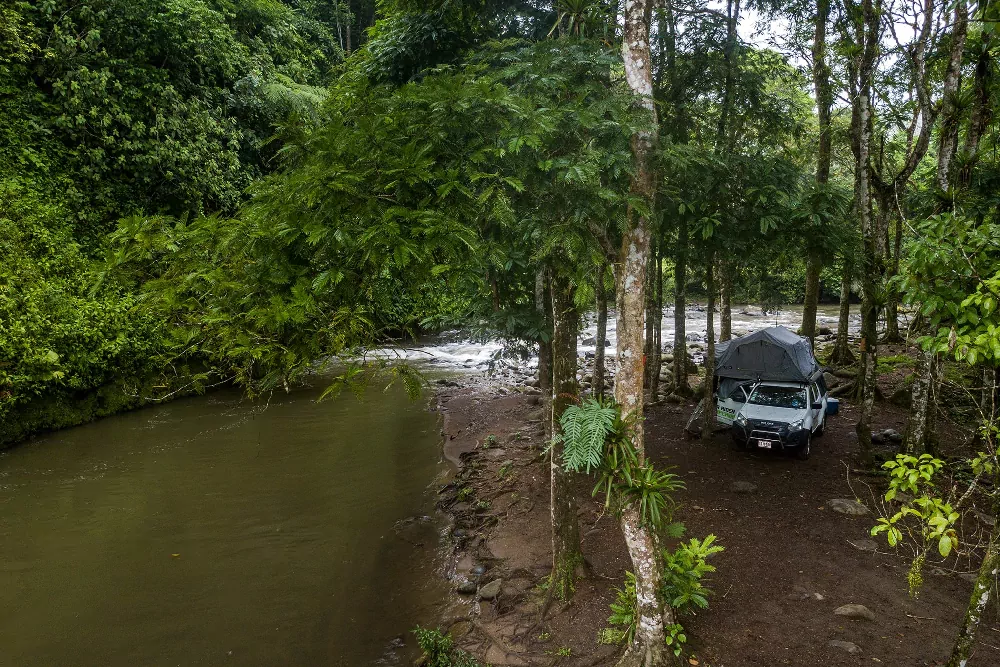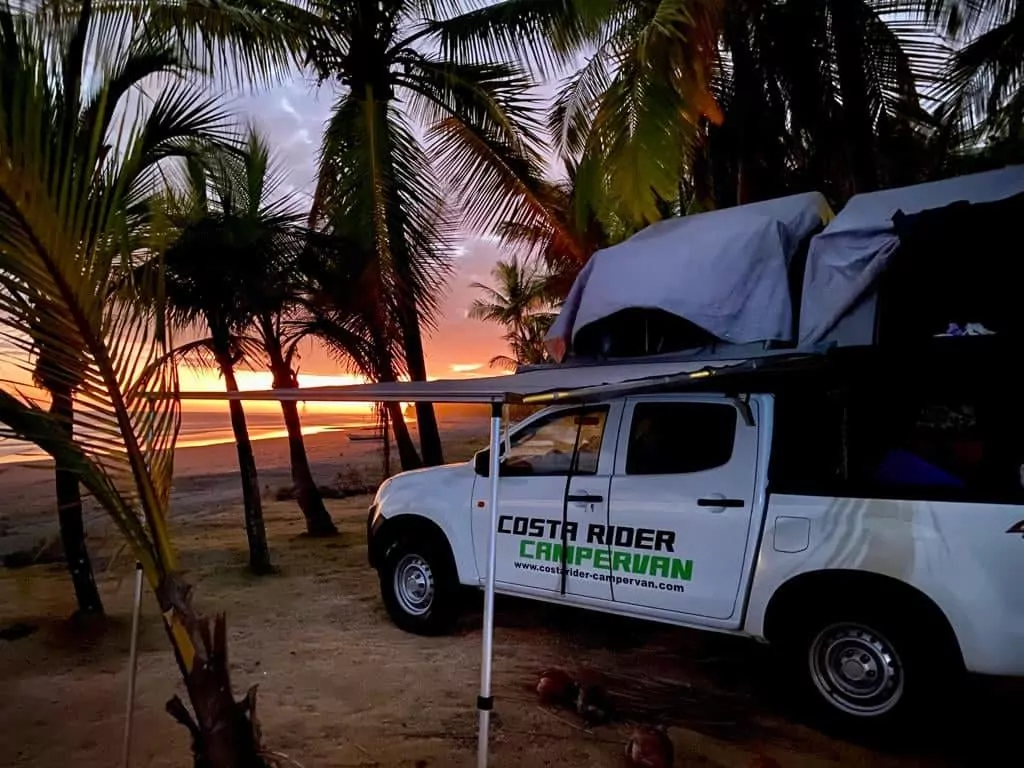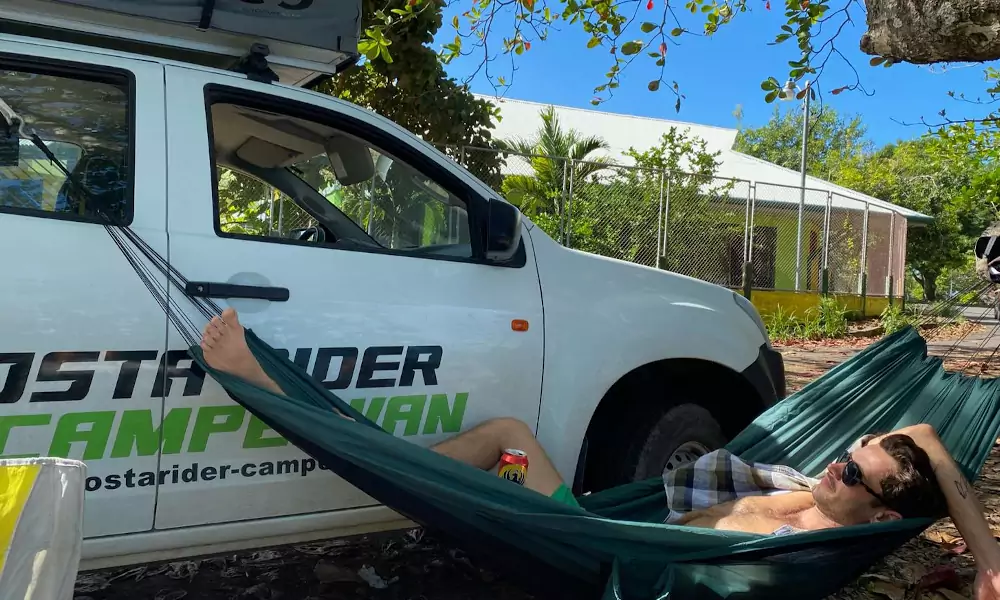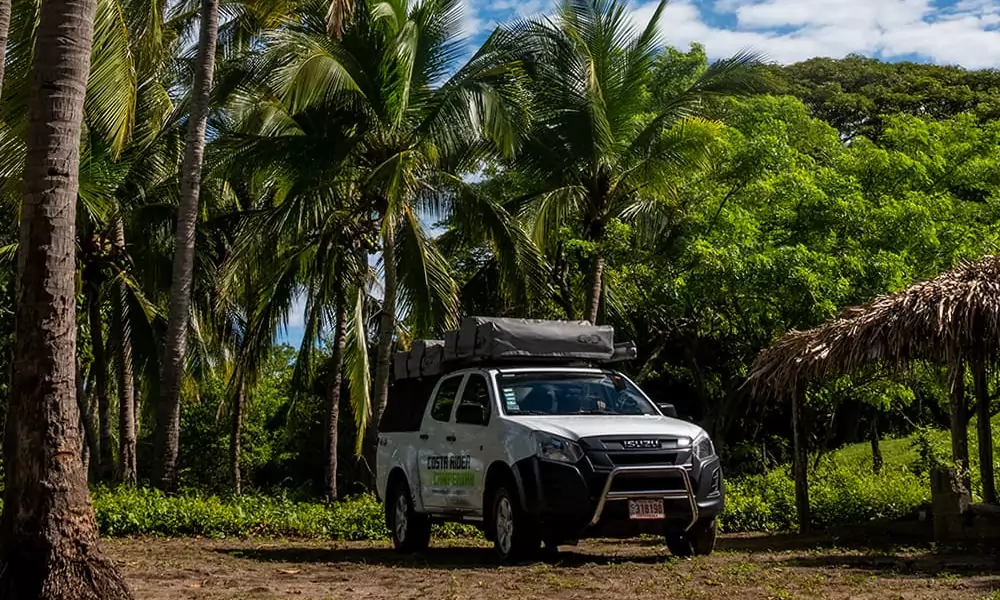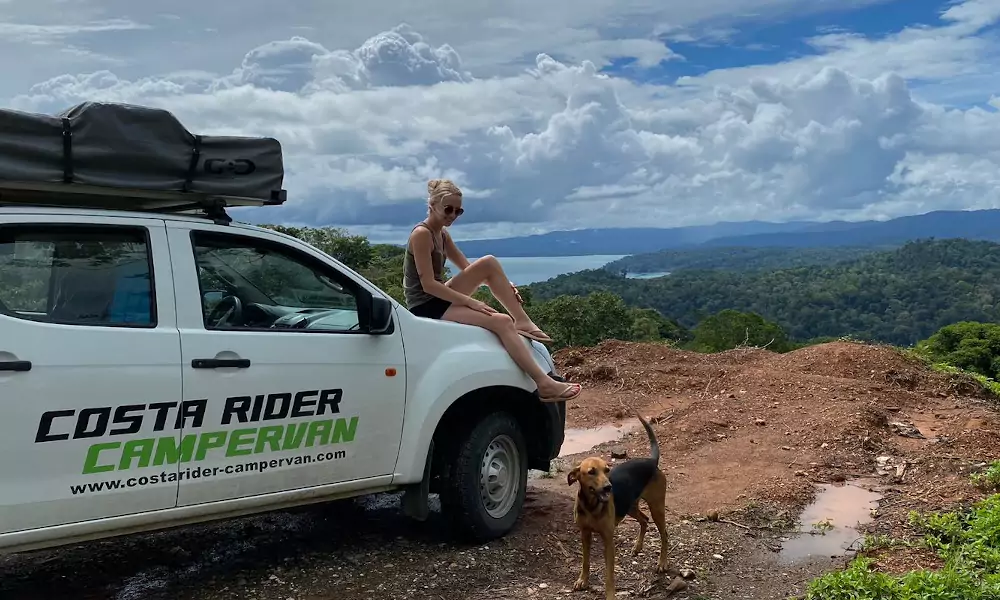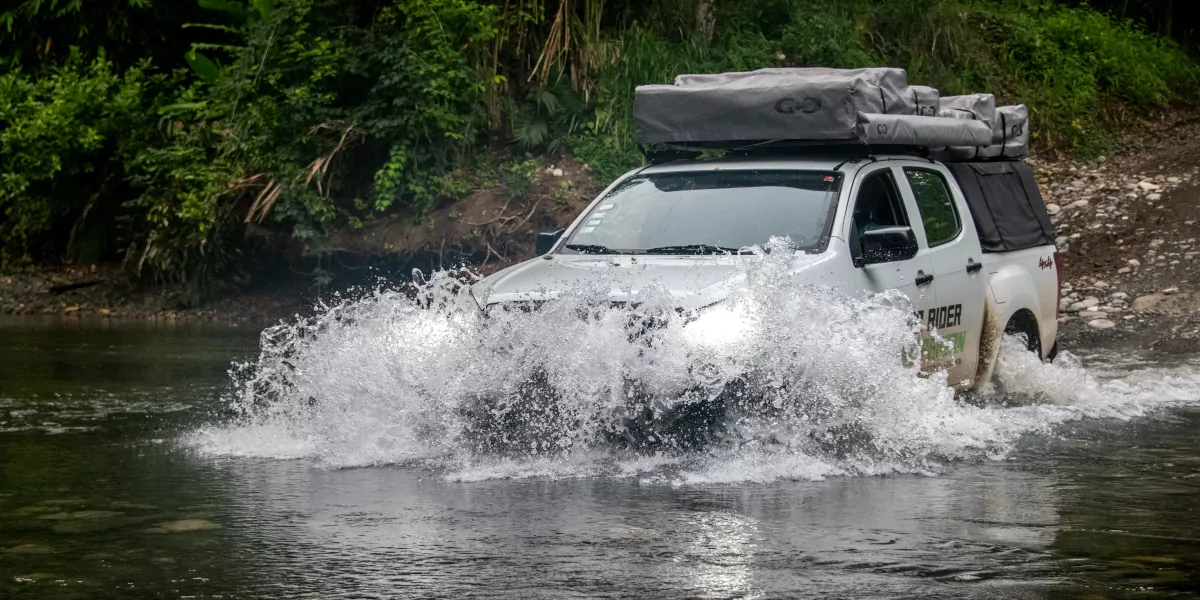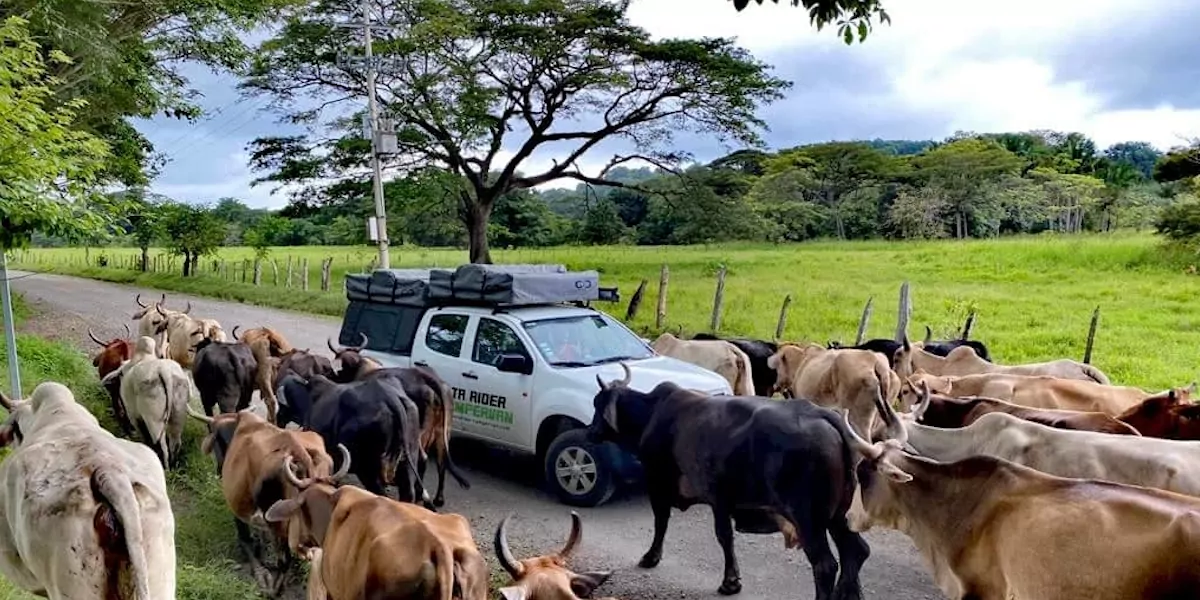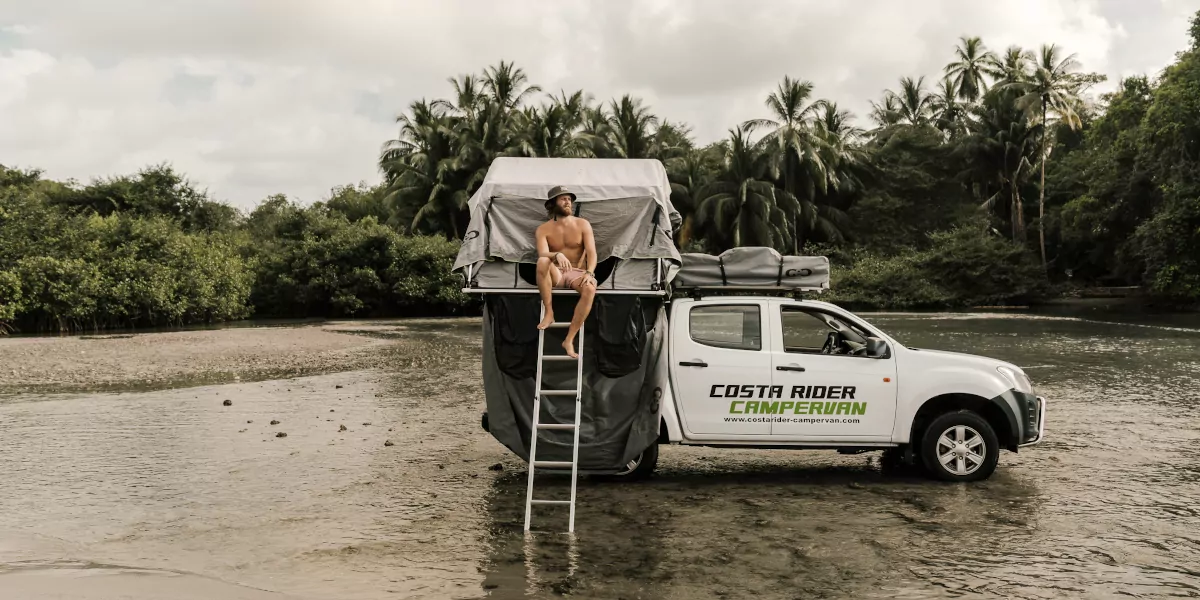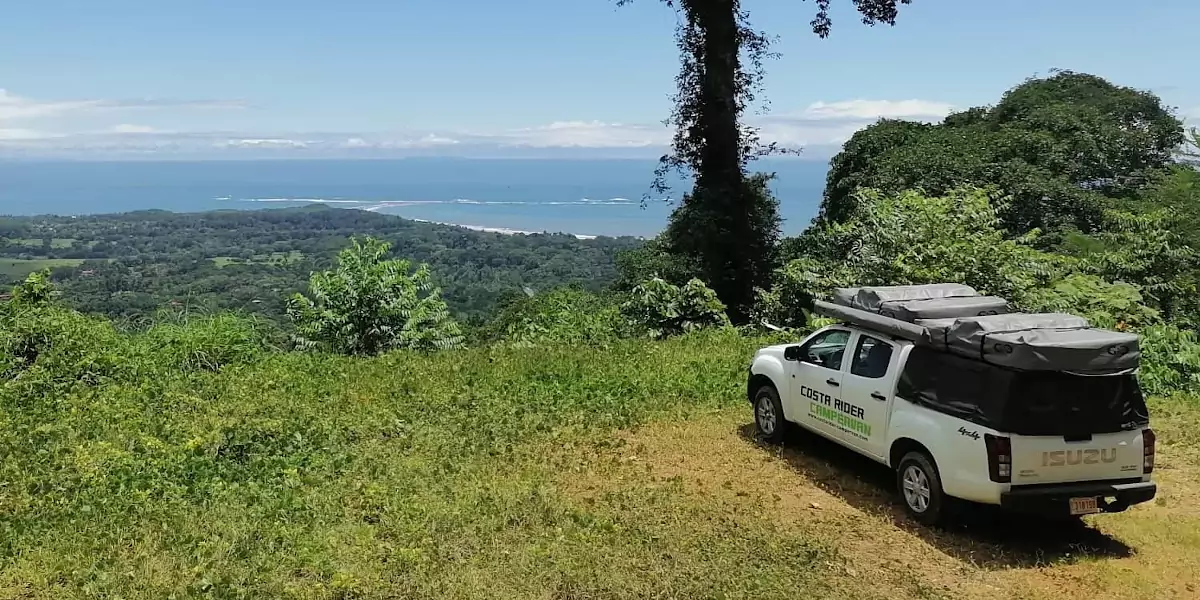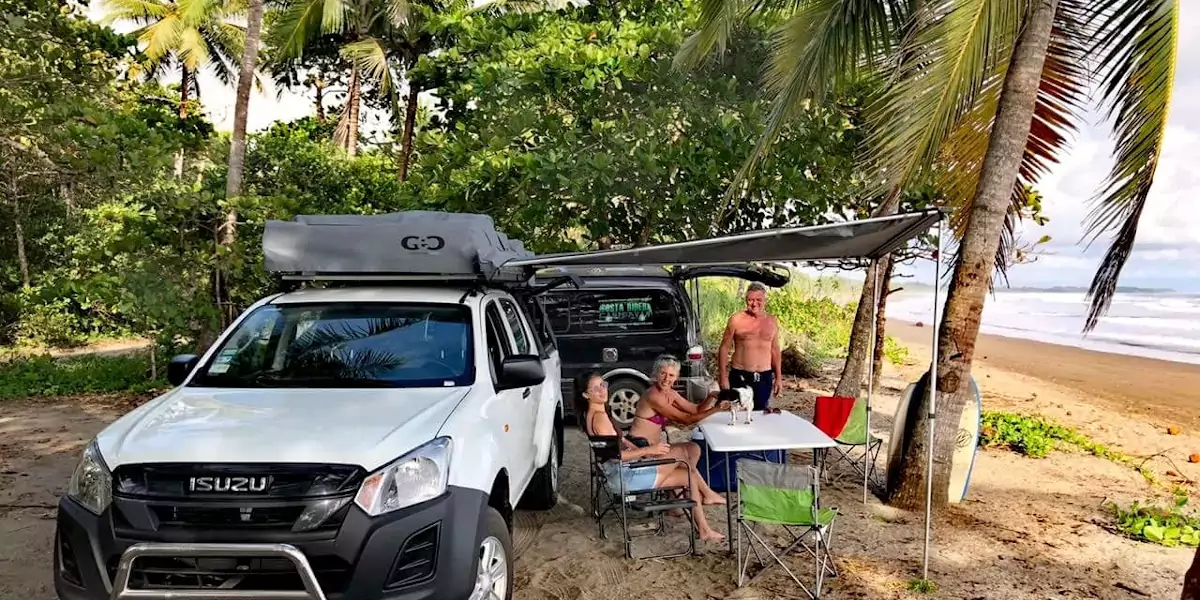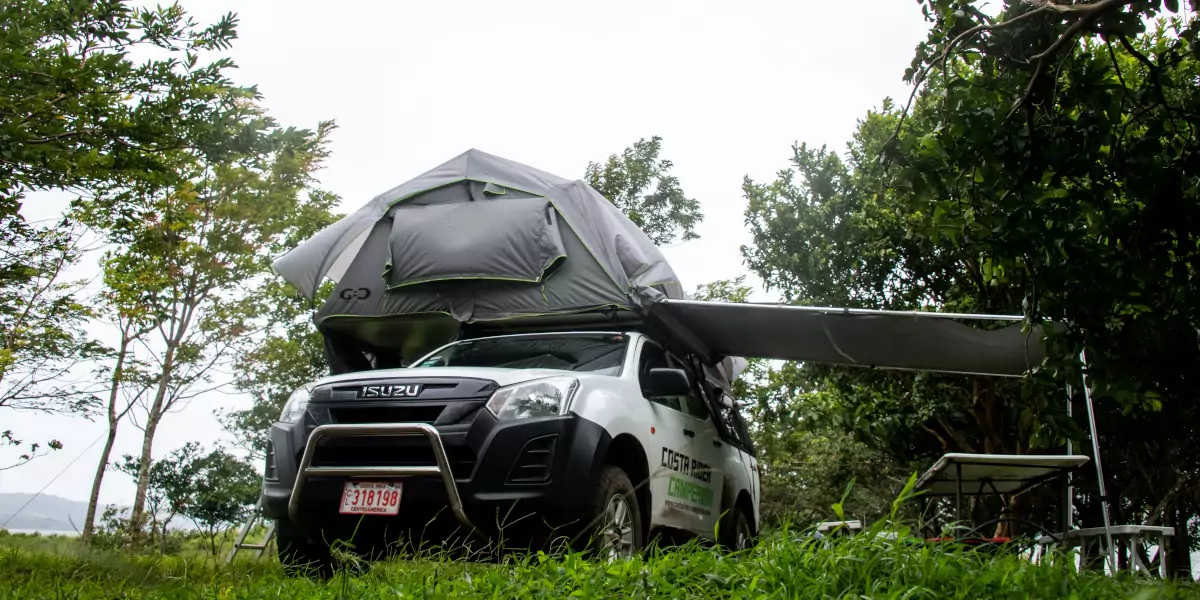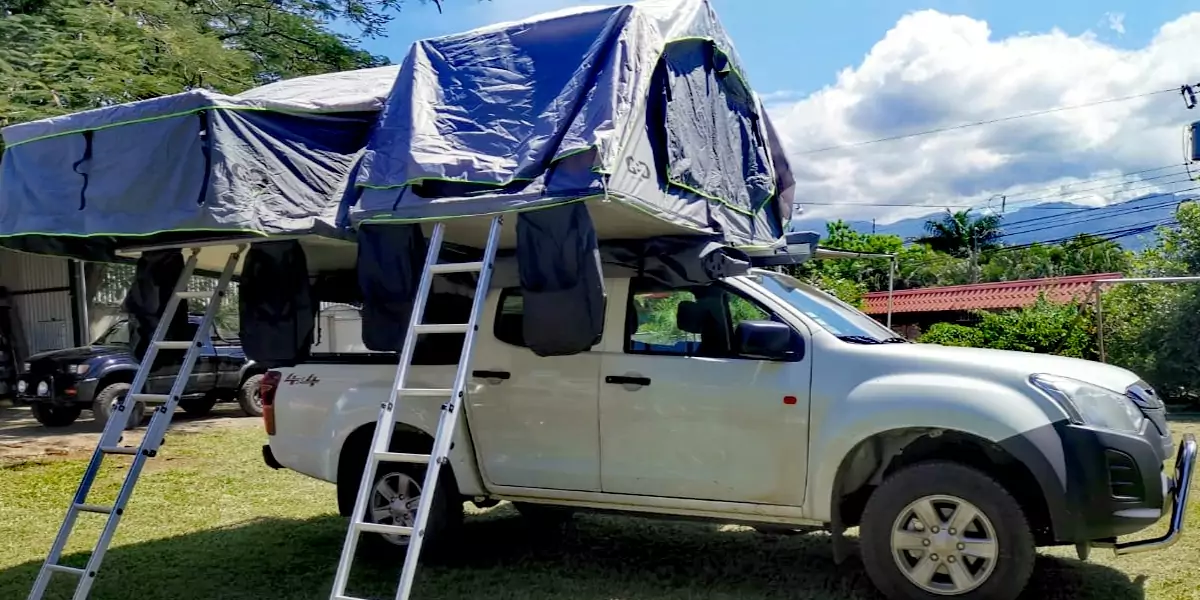 recreative-vehicle-4x4-10
camping-car-familiar-view-of-beach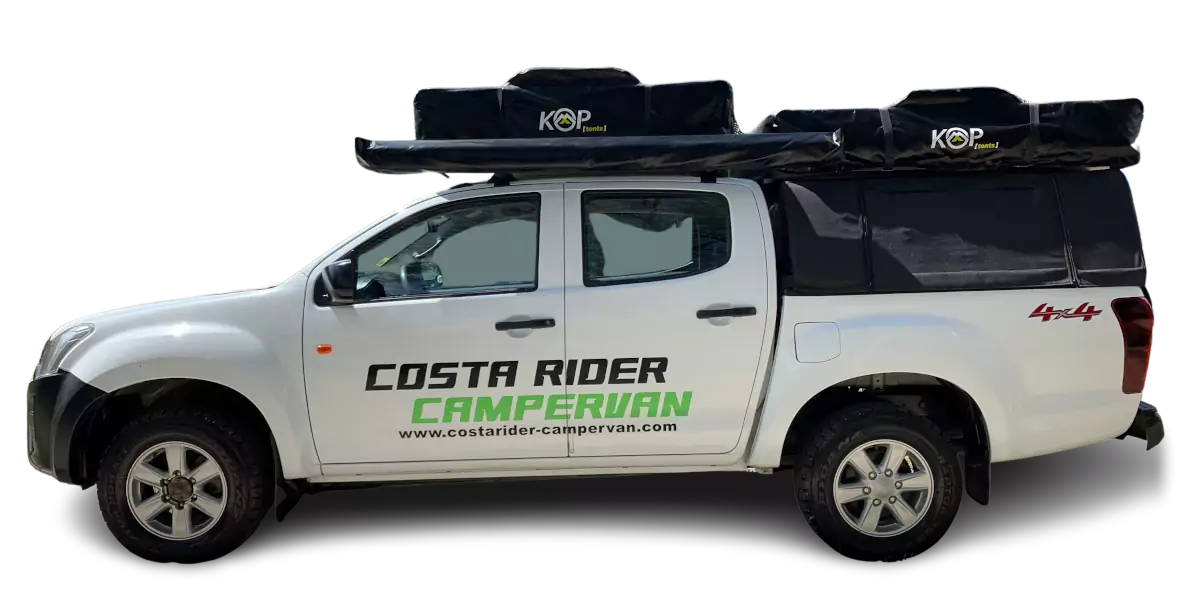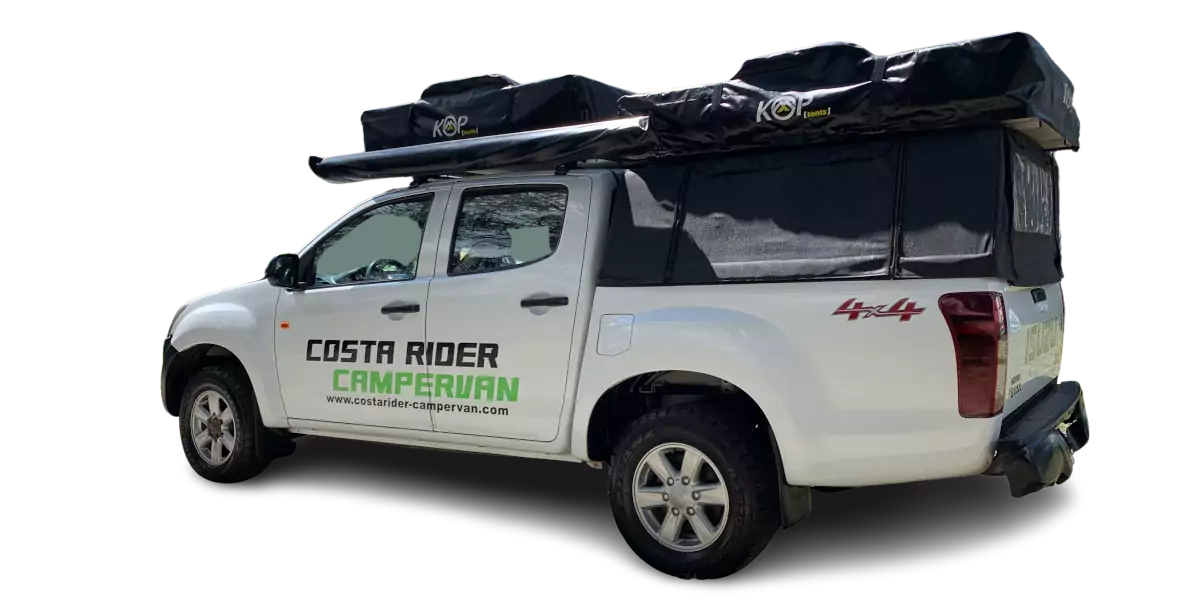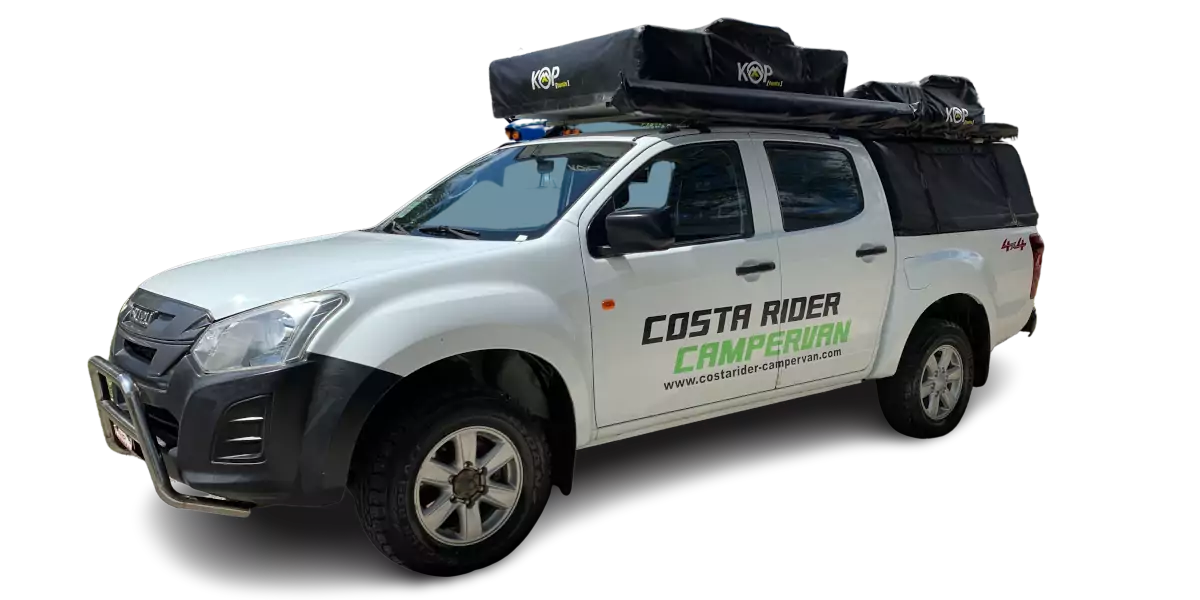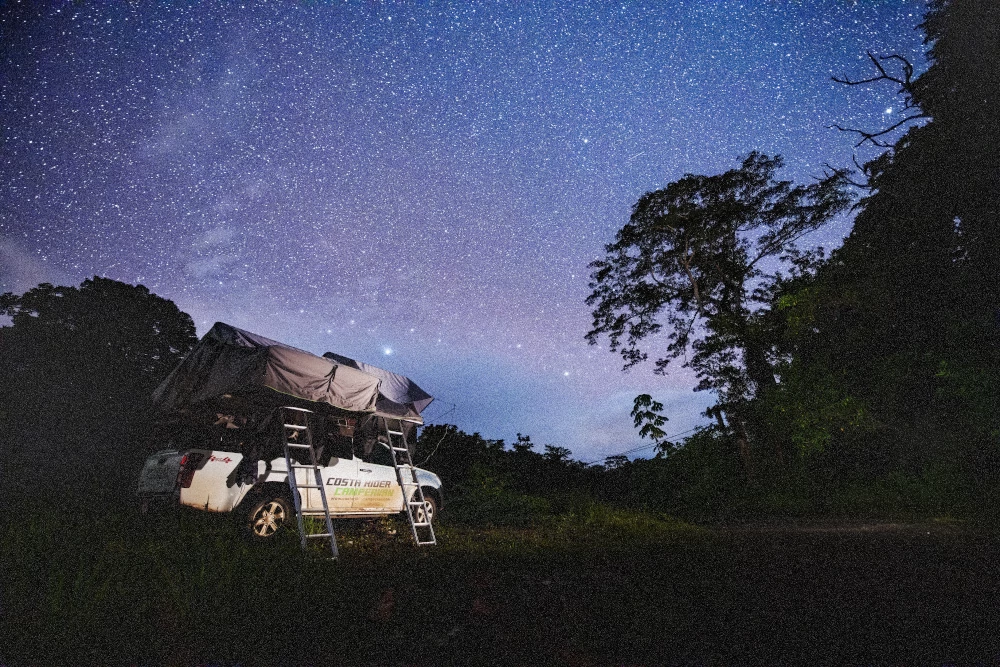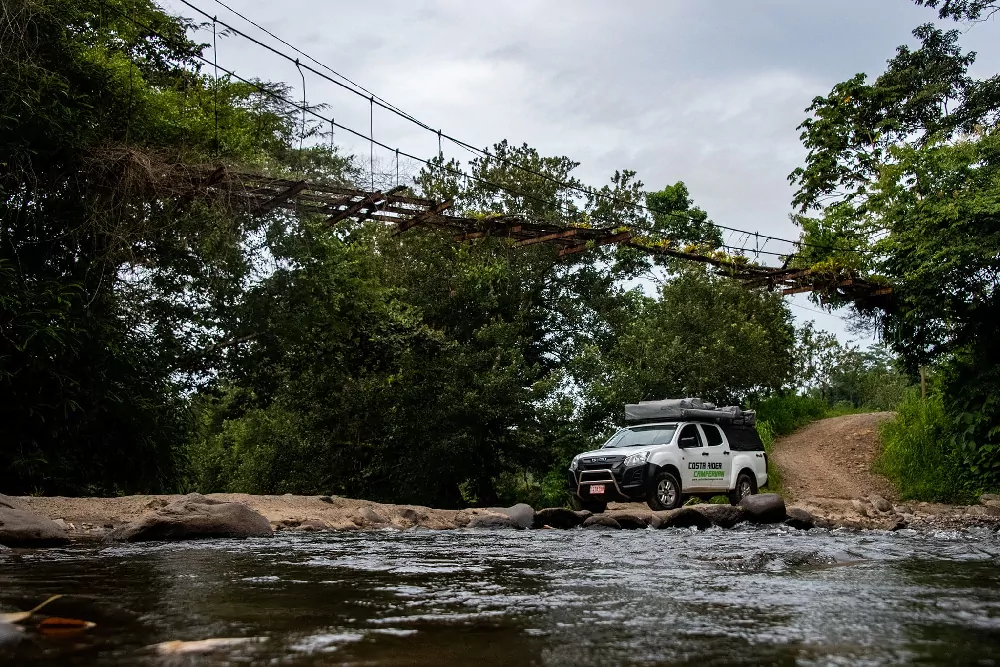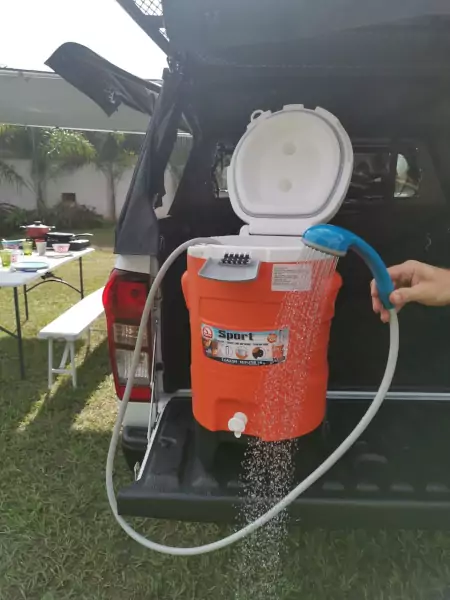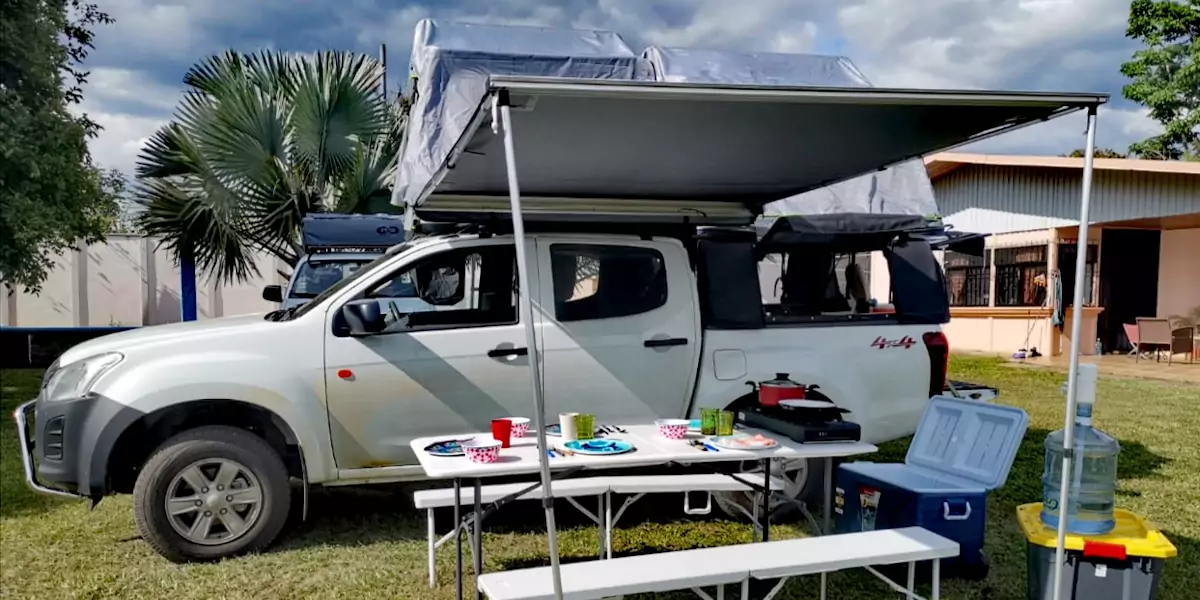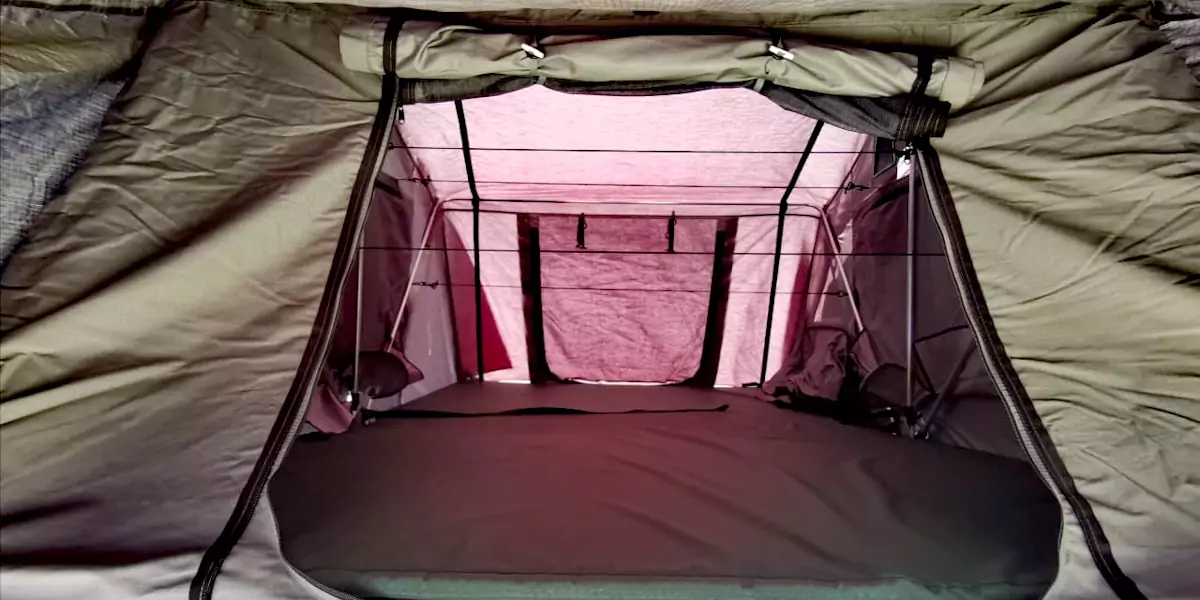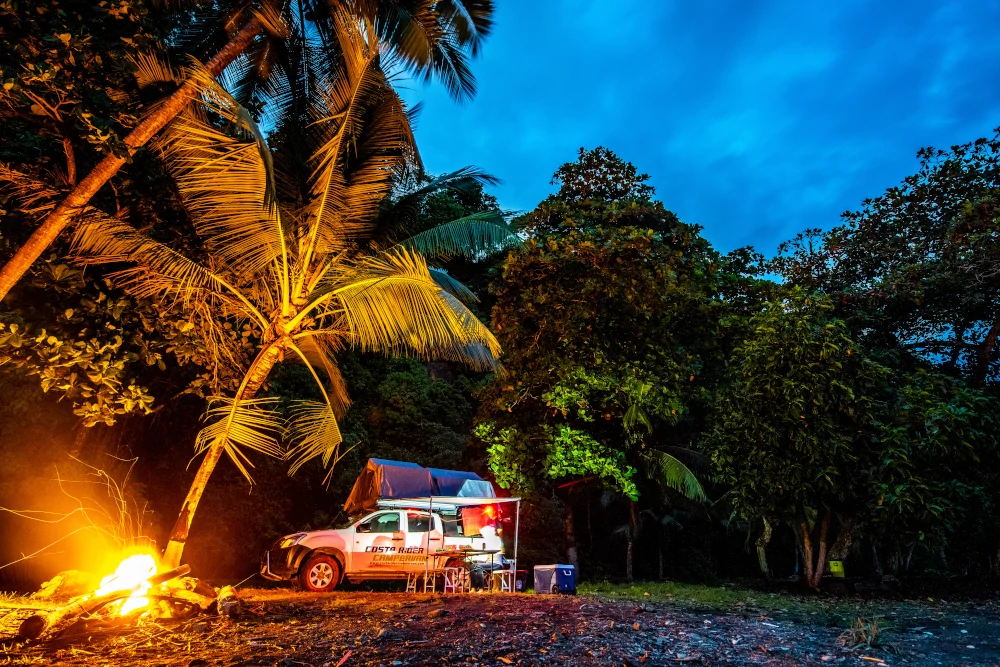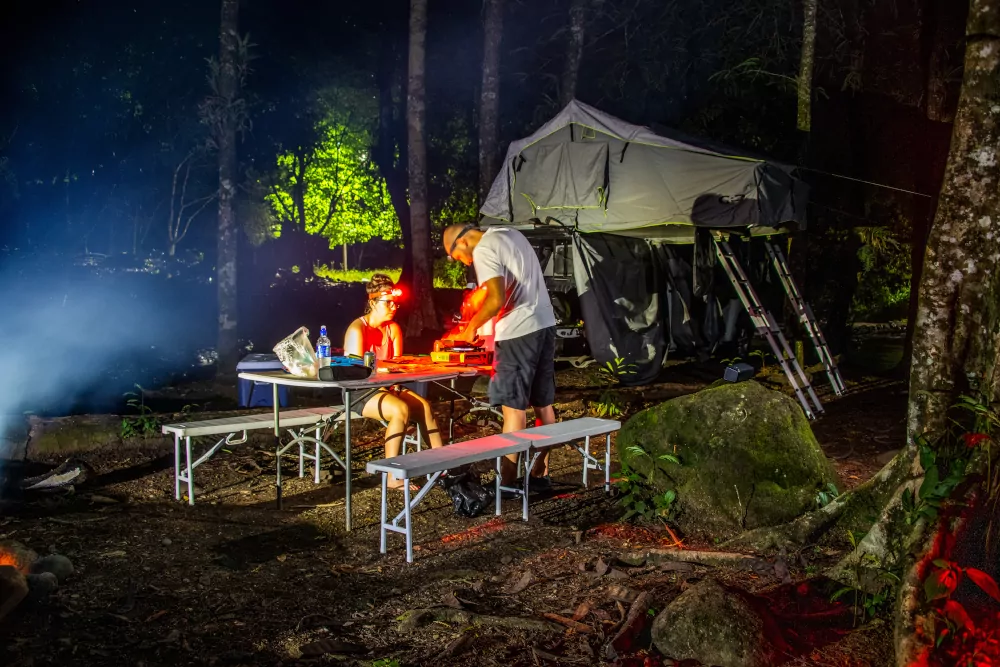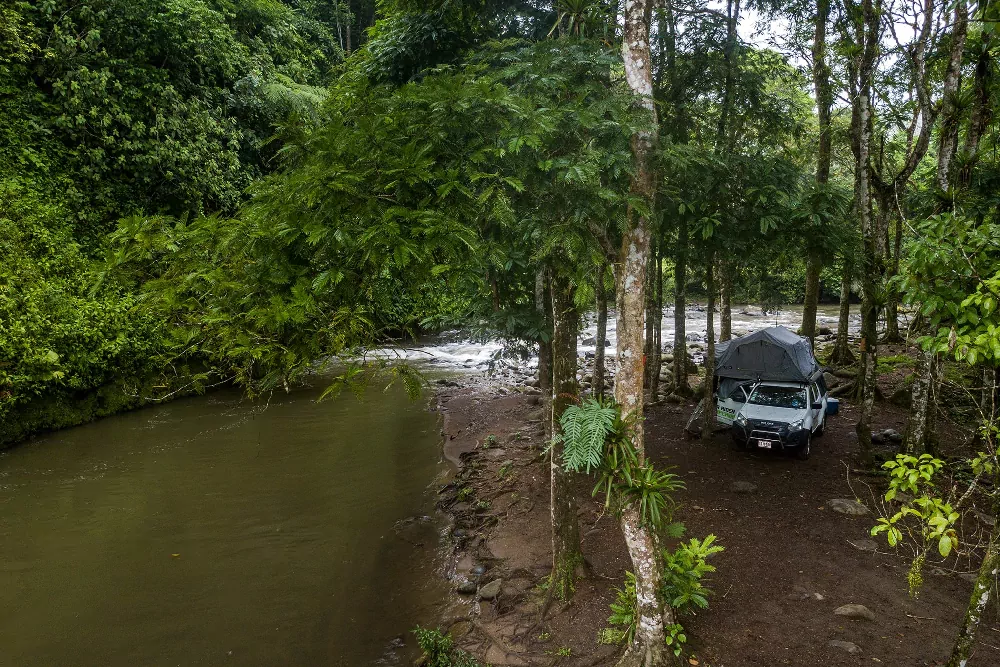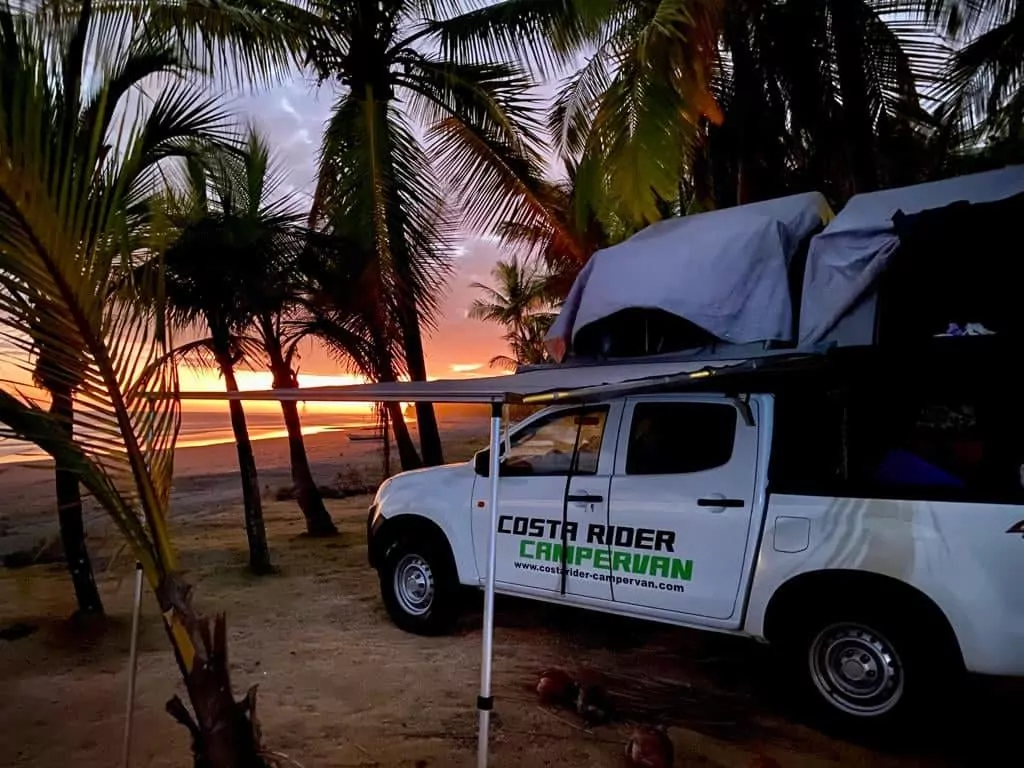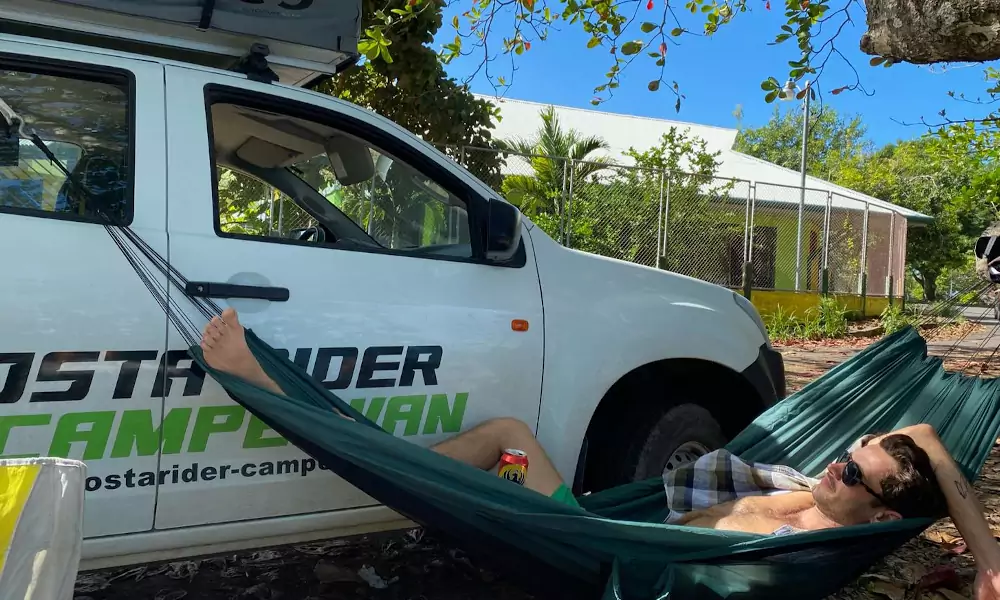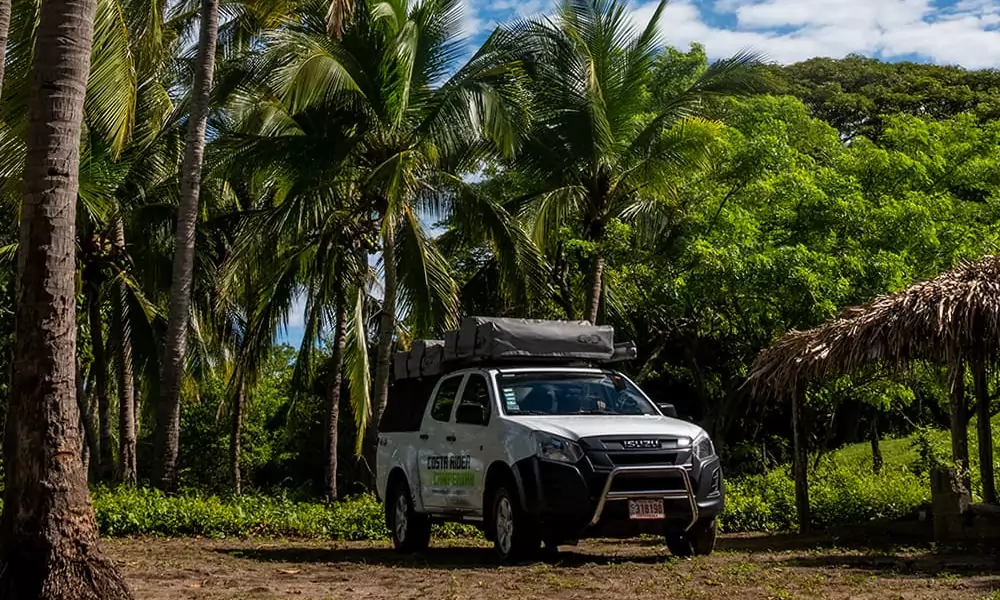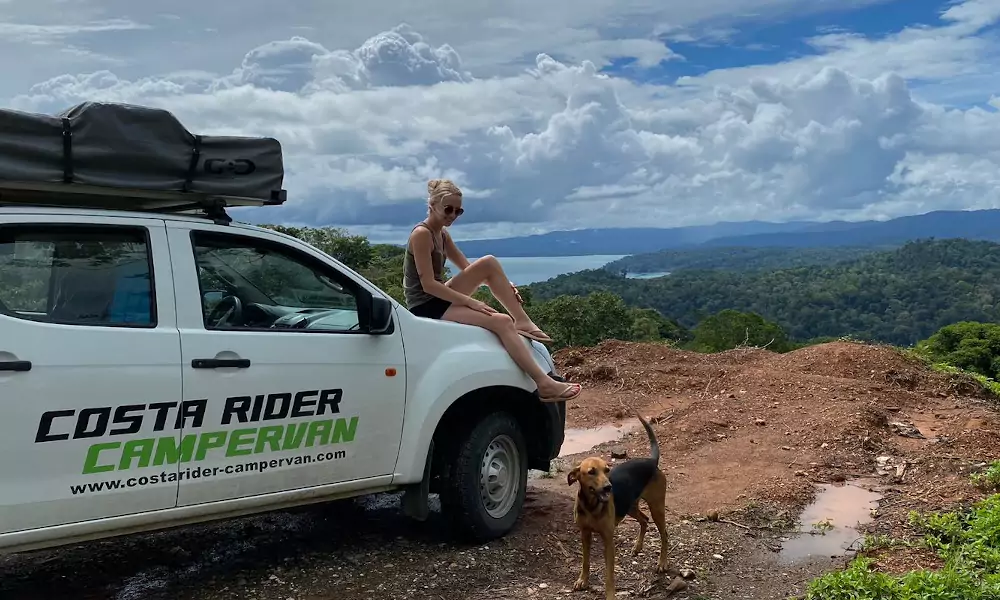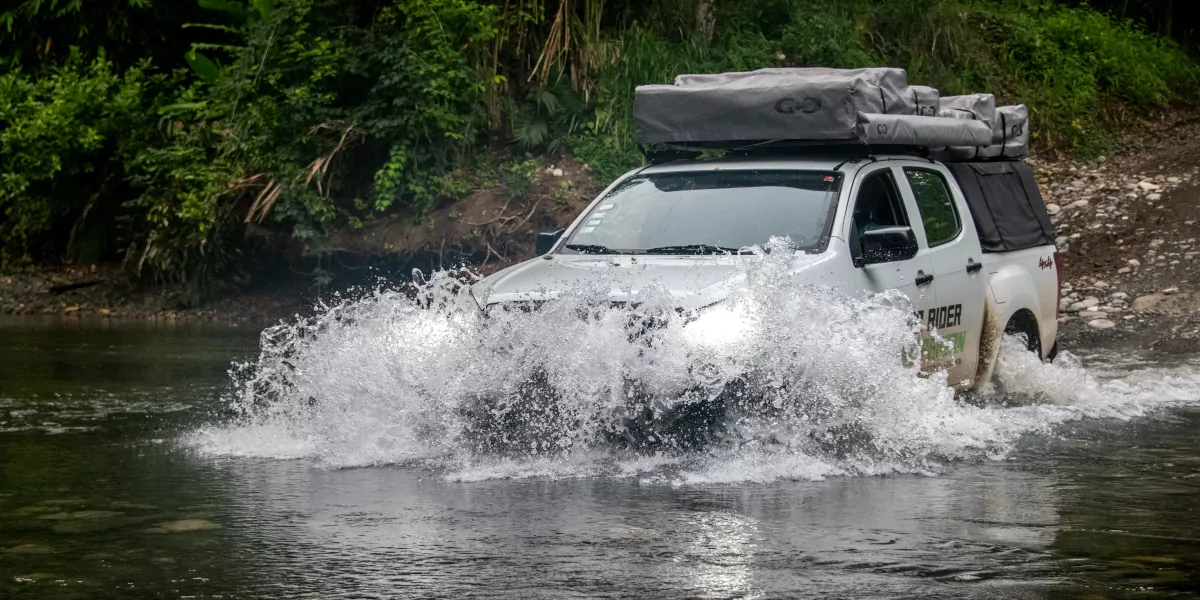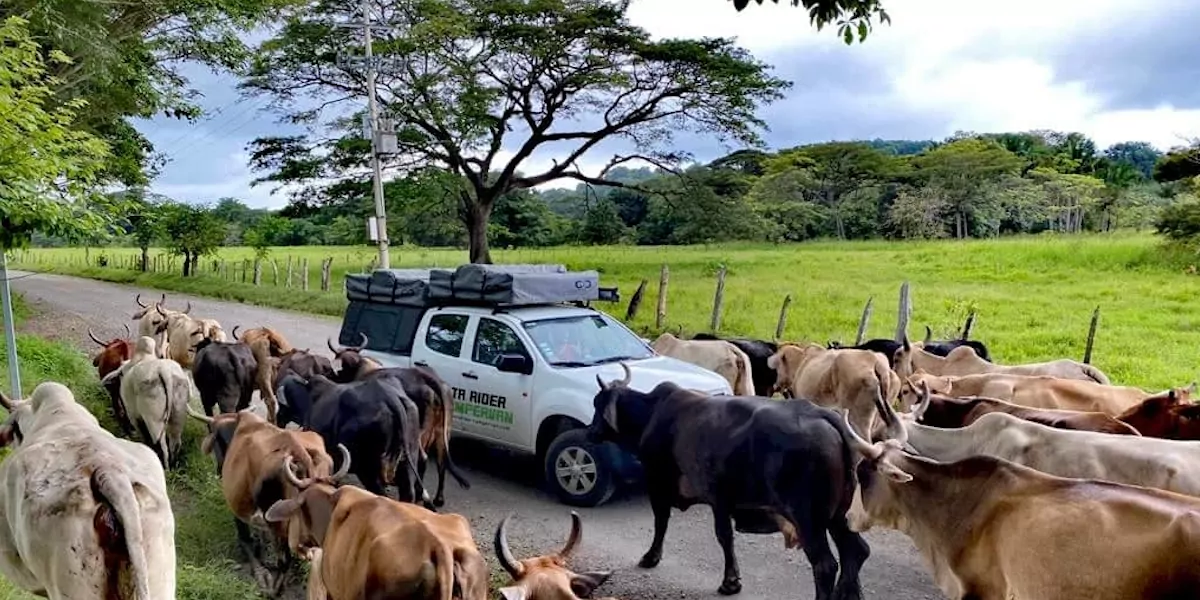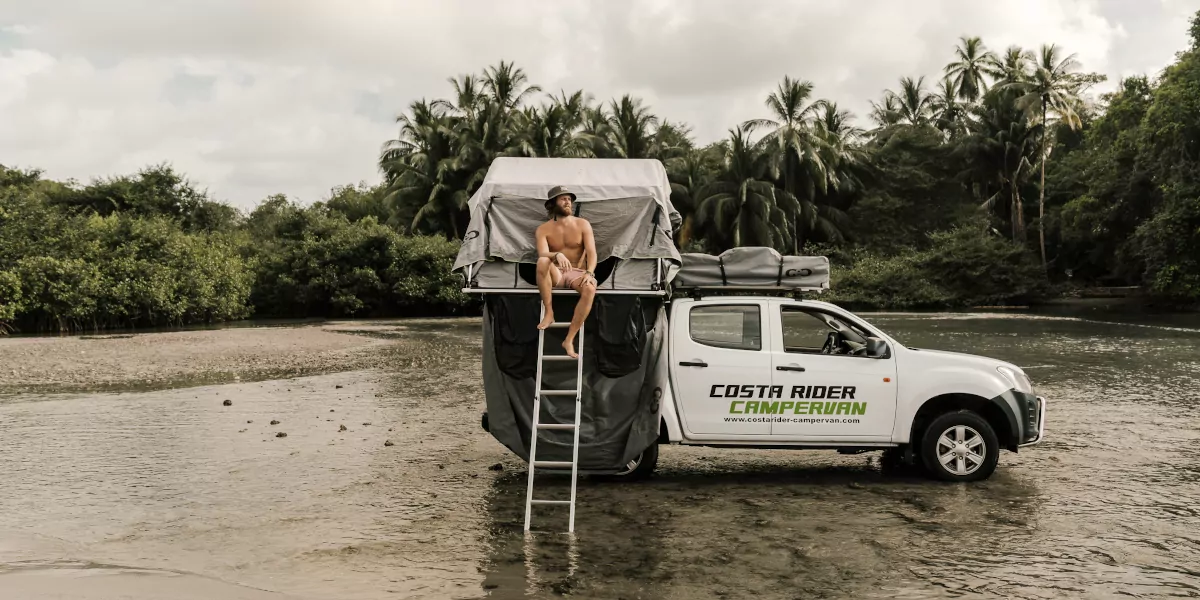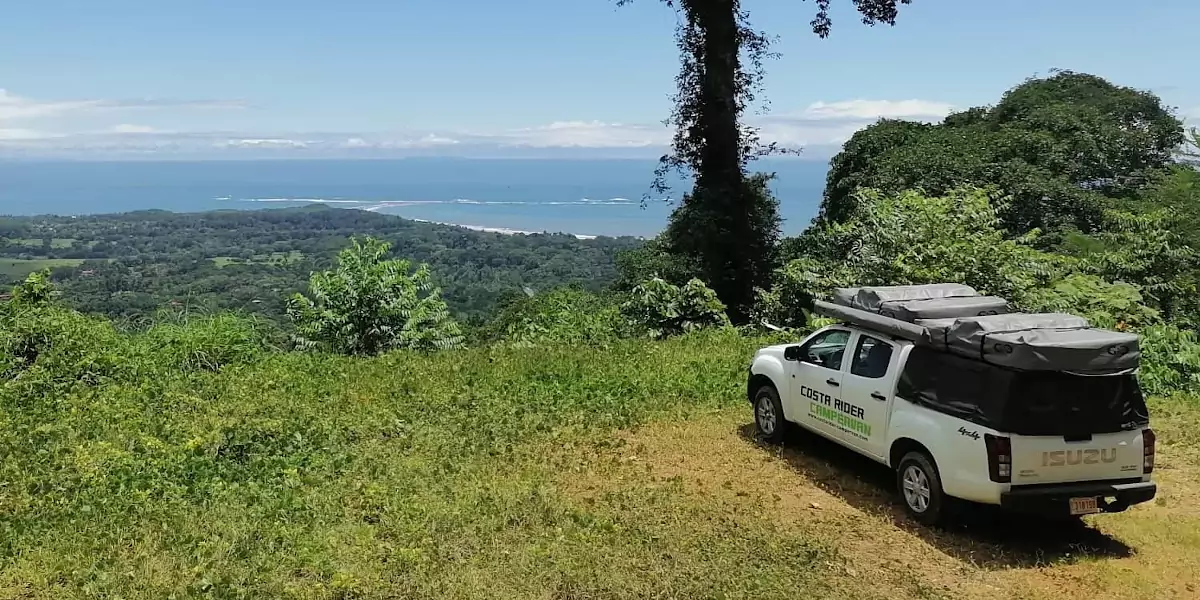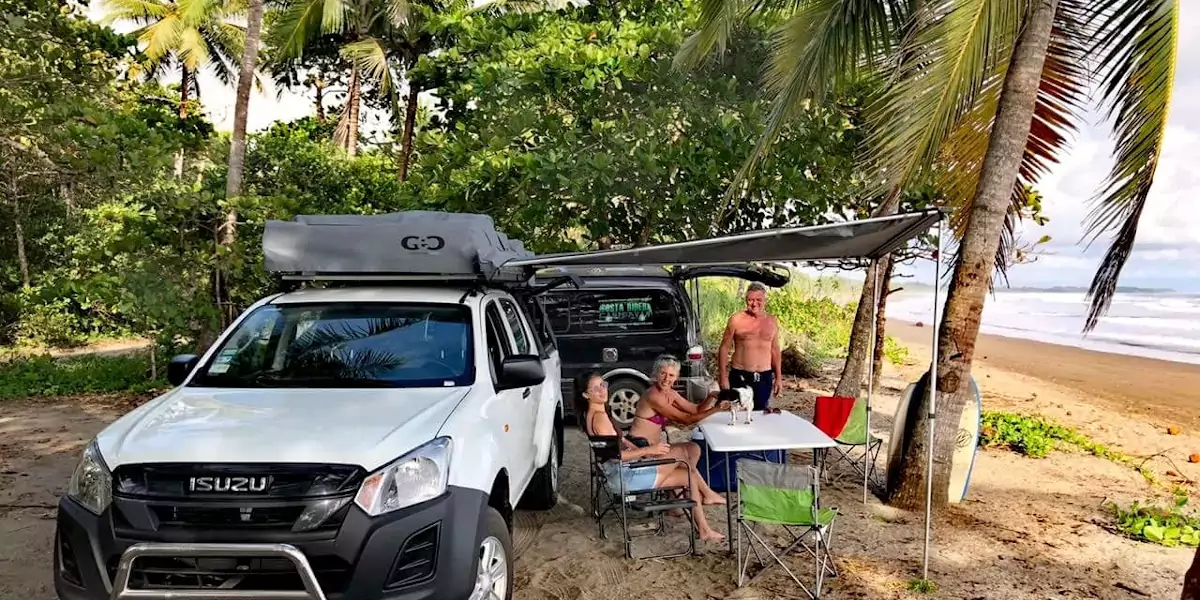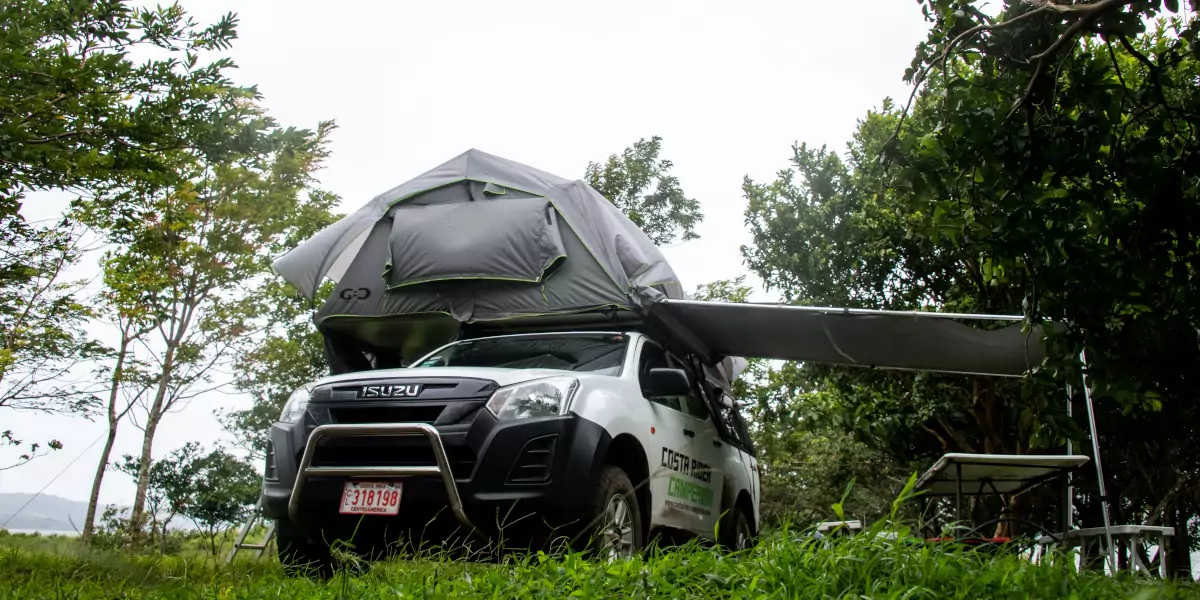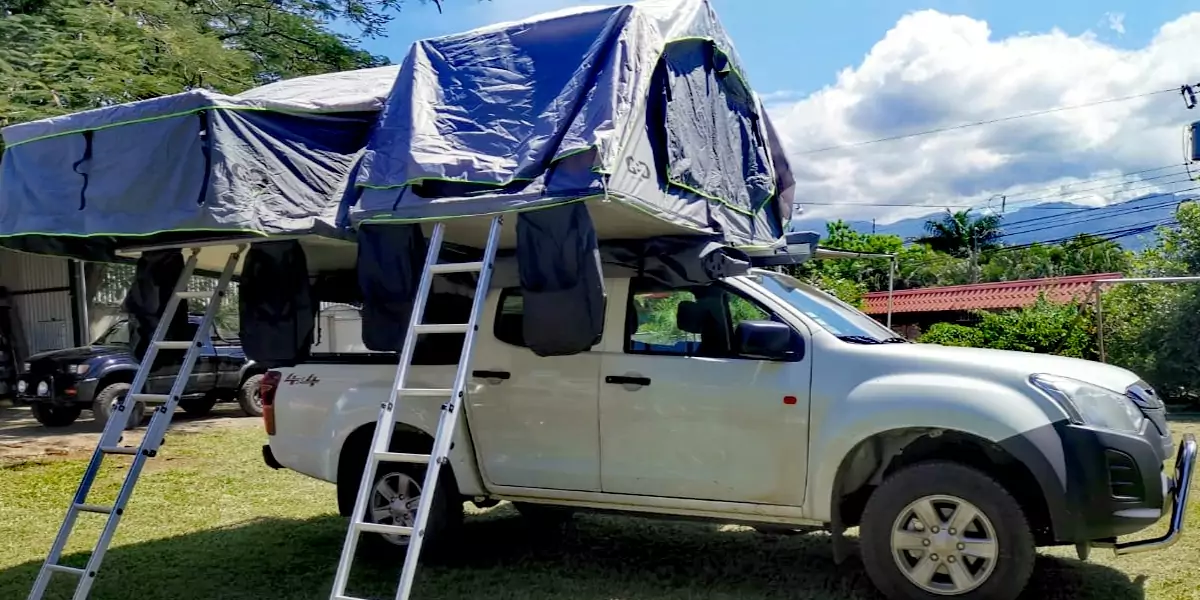 Features
Included in the vehicle
Kitchen

*Plates
*Glasses
*Bowls
*Cutlery
*Frying pans
*Saucepans
*Drainers
*Cutting board
*Tea towels
*Sponges
*Coffee maker

Bed

* A tent for 2 people of 1.4m x 2.4m.
* Another tent for 3 people of 1.7m x 2.4m.
* Mattresses
* Sheets
* Blankets
* Pillows

Shower Space

* Shower's tank (40L)

More

* MP3 connexion
* Table and picnic chairs
* Security kit
* Costa Rica's map and the ''Rider's book''
* Security storage for your luggage in our agencies

Kids

* Children under 1.30m
are ALLOWED
in this vehicle.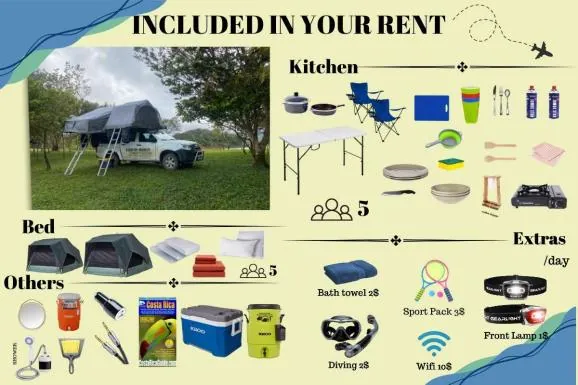 Technical Data
Model

Isuzu D-Max 4WD

Fuel type

Diesel

Fuel consumption

7L/100Km

Emission CO2

225gr/Km

Displacement

2.5L Turbo diesel

Fuel capacity

76l

Transmission type

Only manual

Power steering

Yes

Driver and front passenger airbags

Driver and passengers
Options
Daily



Front lamp

1$/day




3 bath towels

2$/day




Wifi and GPS

10$/day




Diving pack

2$/day




Sport pack

3$/day




Baby car seat

3$/day




12V-110V converter

4$/day
# COSTA RIDER CAMPERVAN
Our vehicles have been specially modified, designed, and adapted to give you as a traveler, whole and complete independence in your discovery of Costa Rica. We hope you like our campervan features.
Our true objective is affordable, eco-friendly tourism and 100% independence in your travel.