CAMPERVAN ADVENTURE RENTAL
The 4*4 campervan is the perfect companion to visit Costa Rica off the beaten track. Thanks to its double traction, it will allow you to go on the steepest roads of the country.
This rental vehicle is equipped with a roof tent for 2 people, an awning, a 20L shower, an extra water tank, a cooler, 2 chairs, and a picnic table, all the necessary to sleep (mattress, bed linen, and pillows) as well as all the kitchen utensils.
In love or between friends, the Suzuki Jimny last edition is ideal for adventurers in the heart practicing off-road!
It will allow you to live unforgettable road trips in Costa Rica.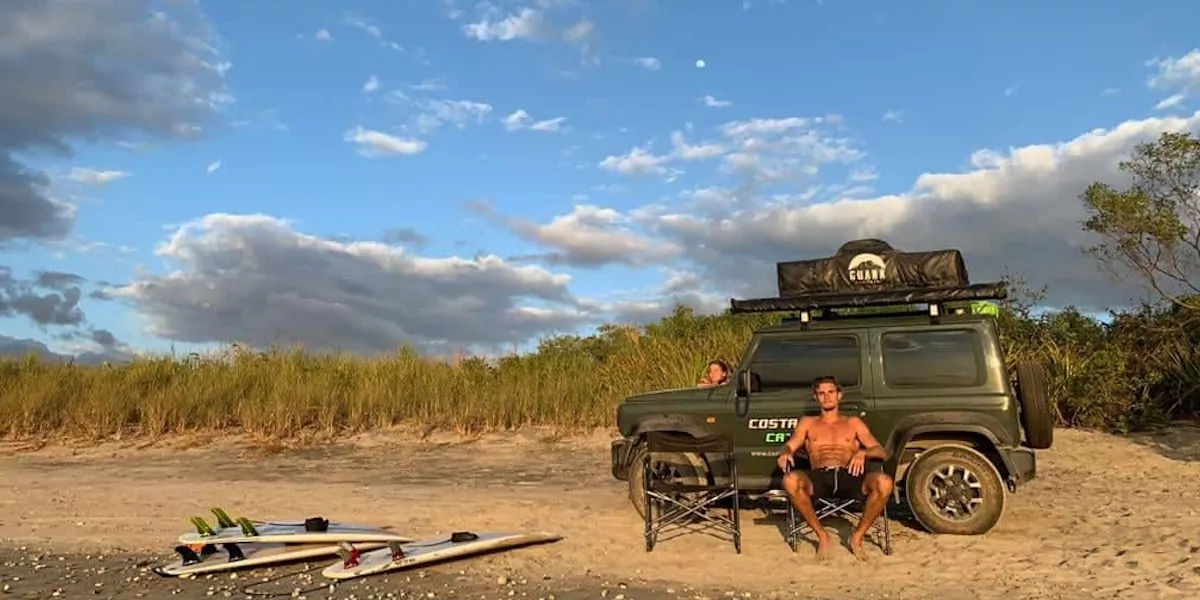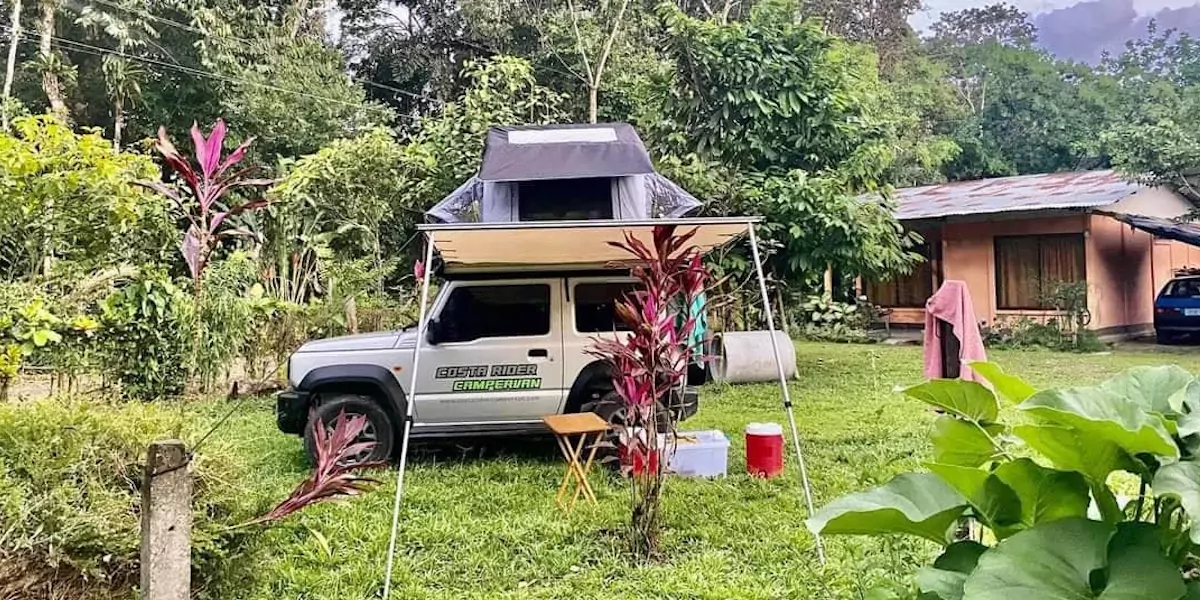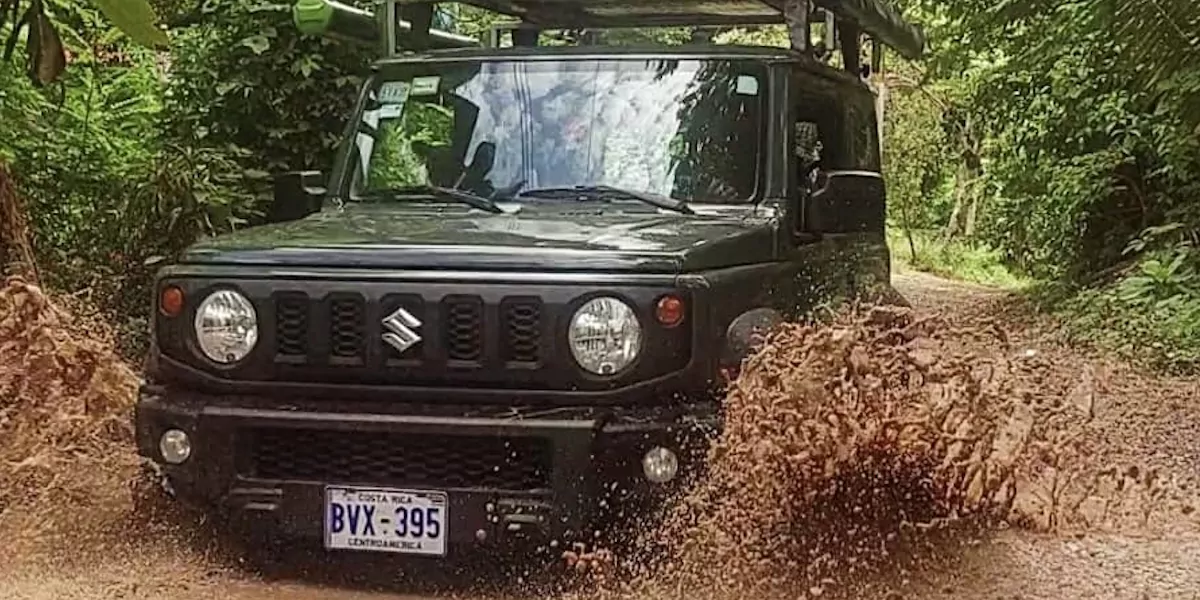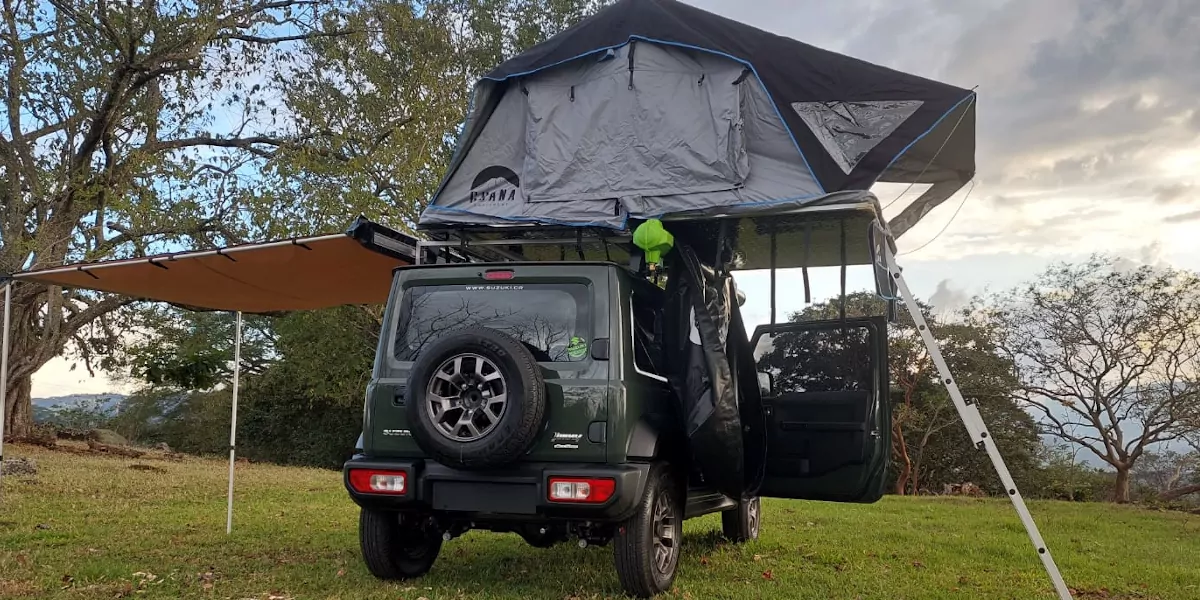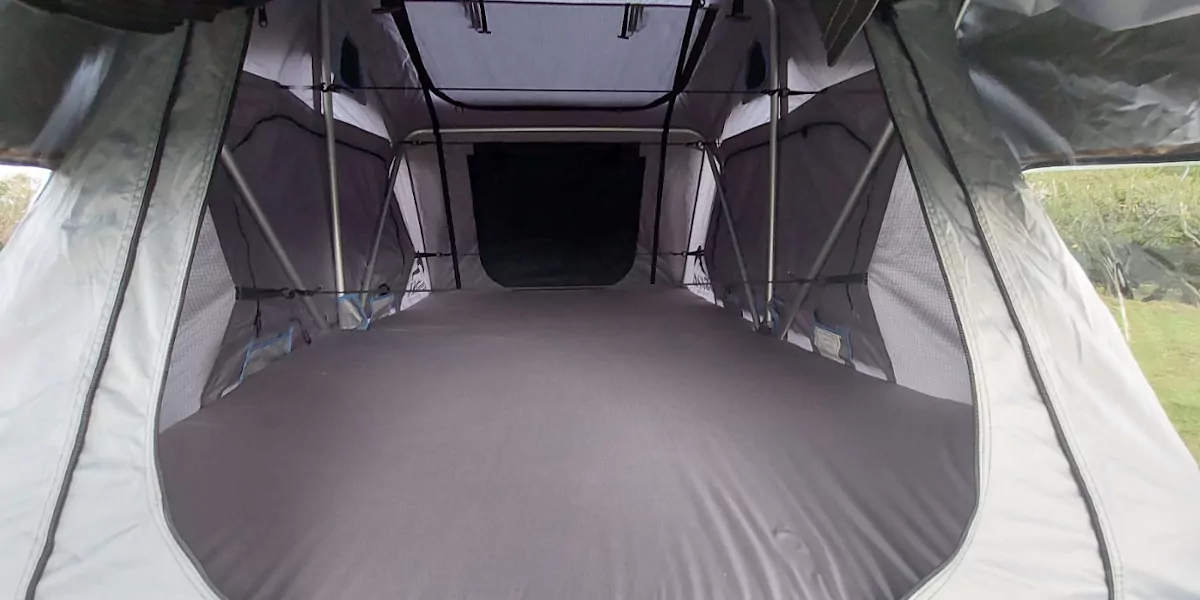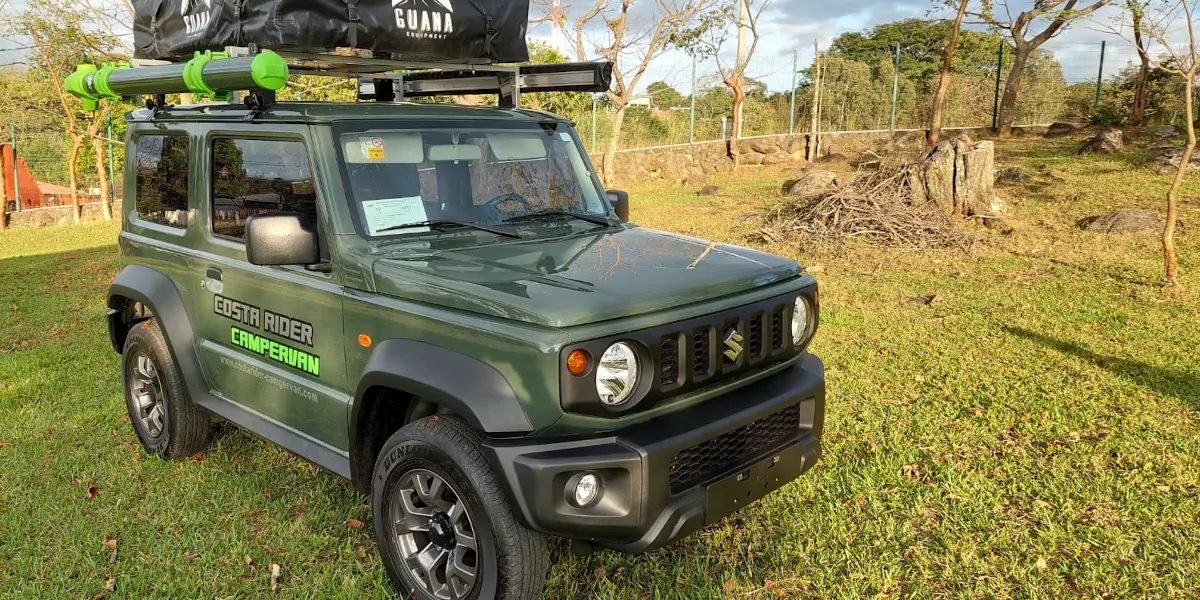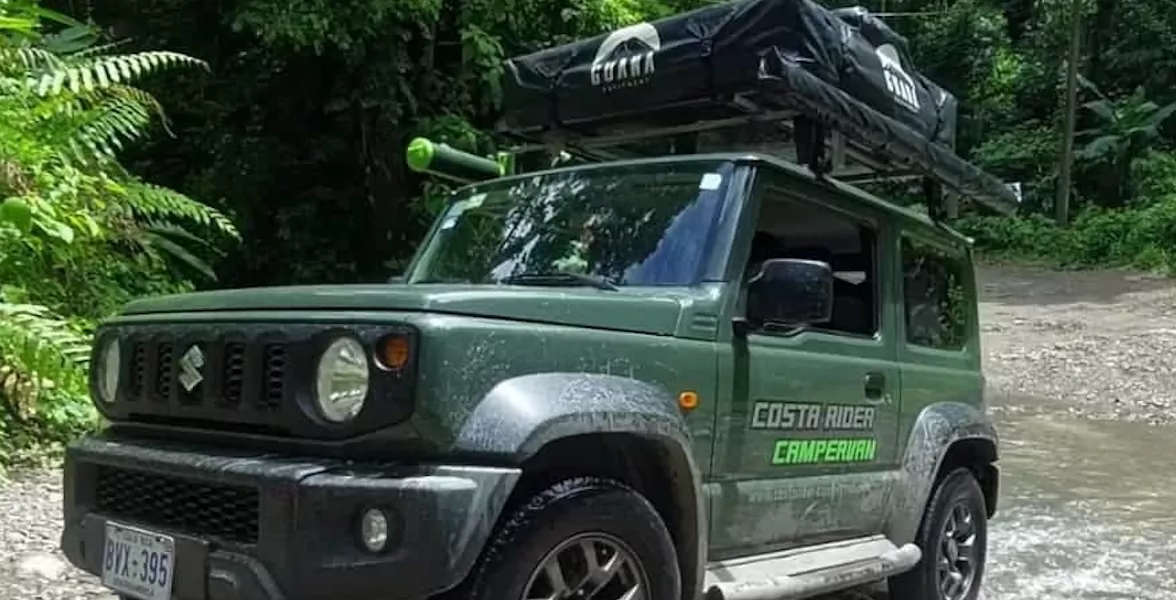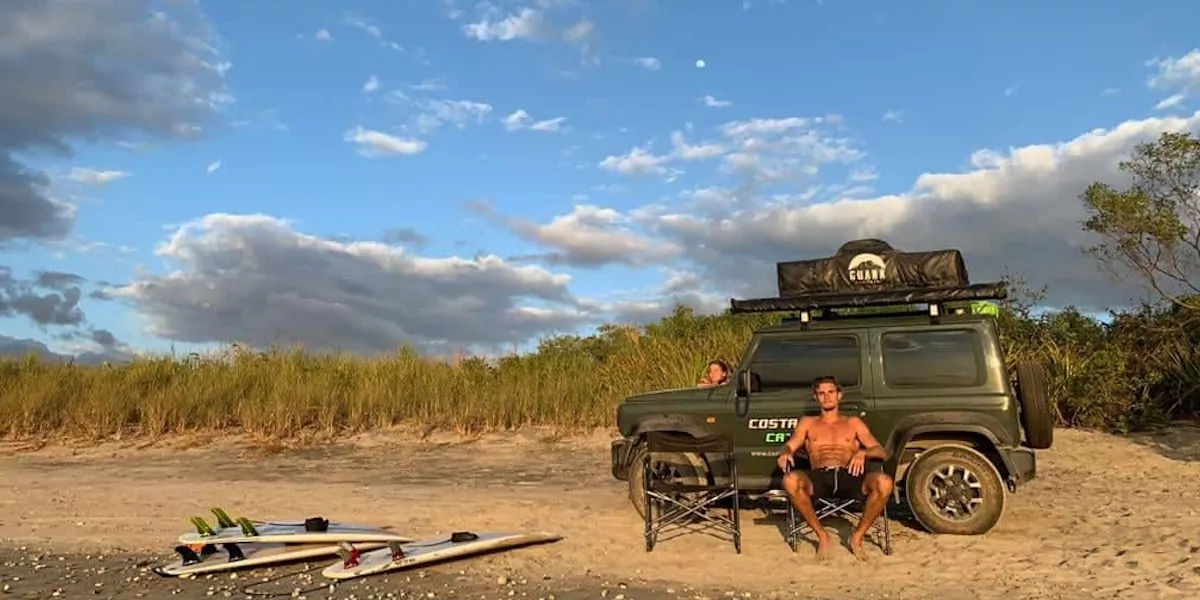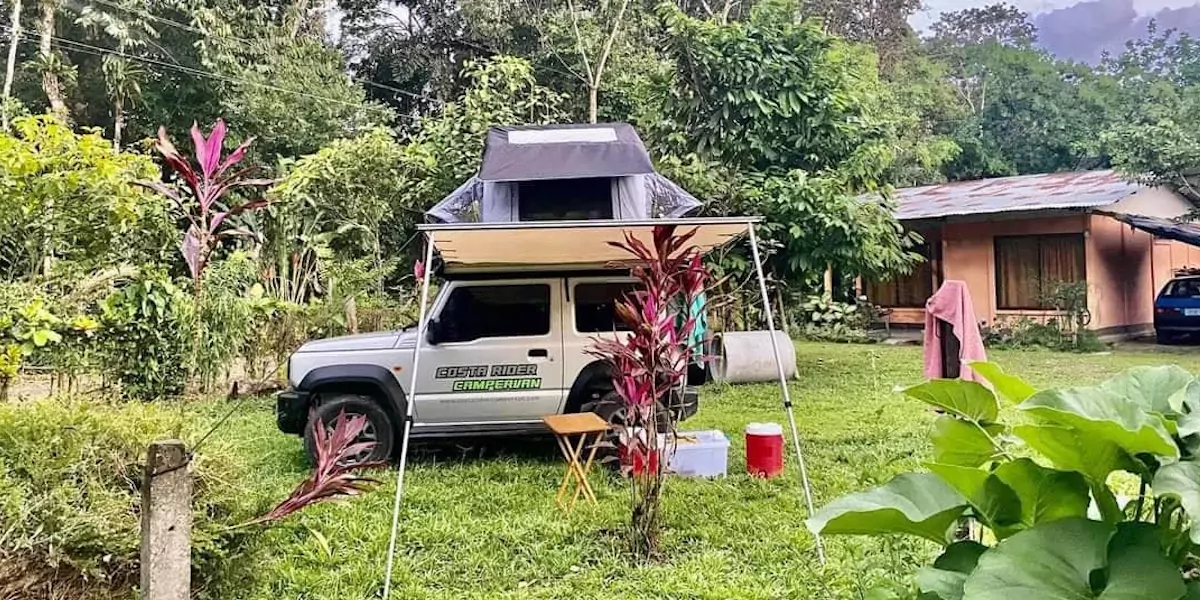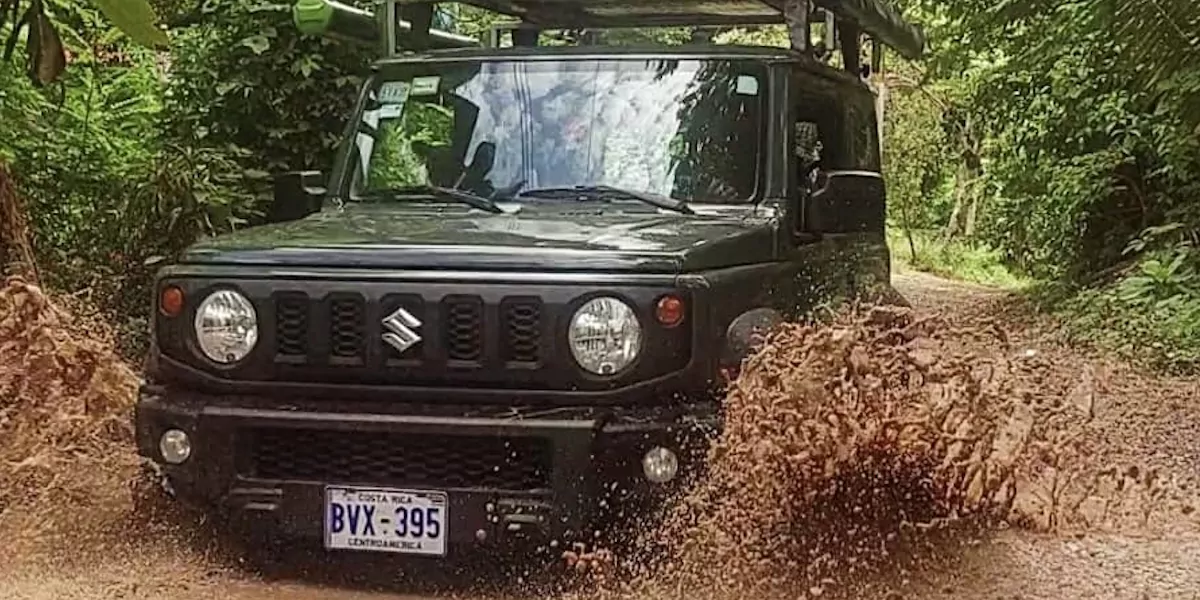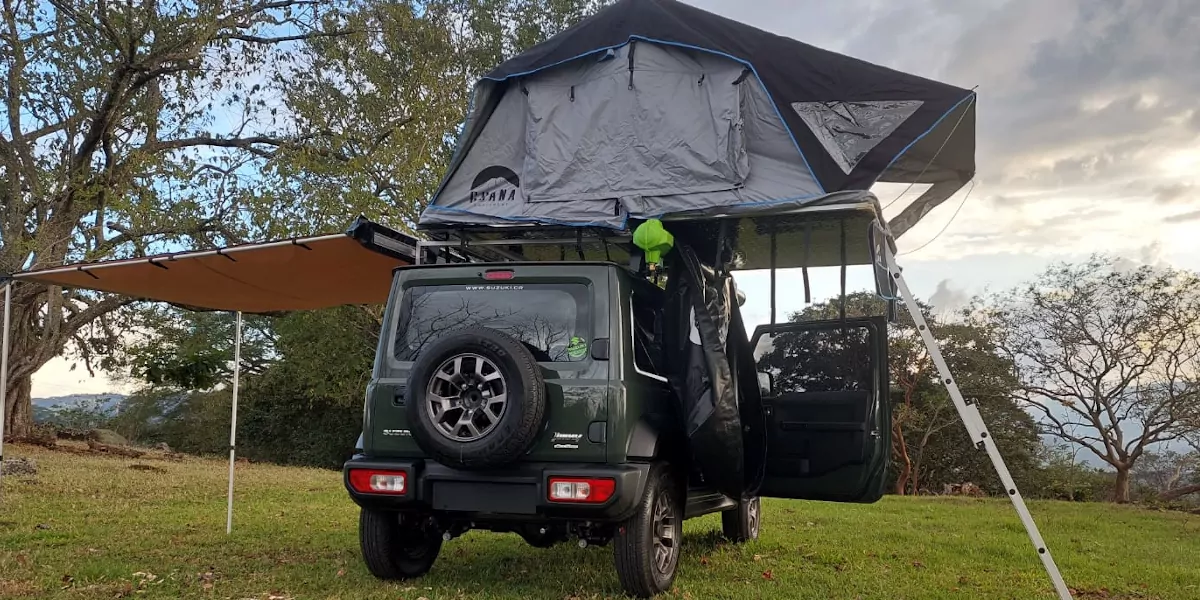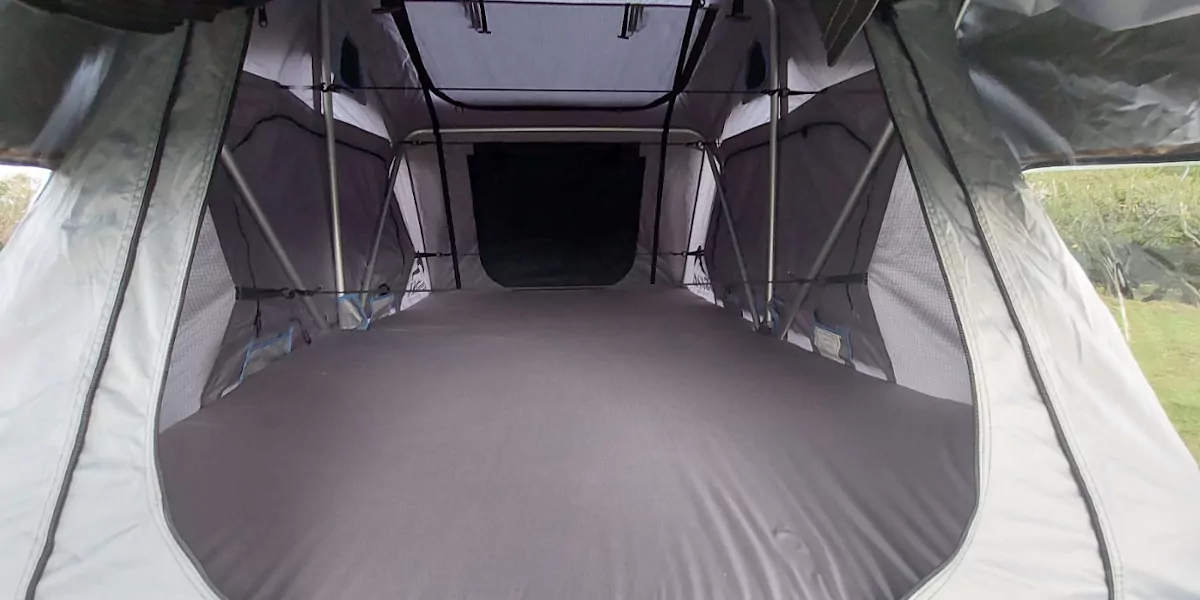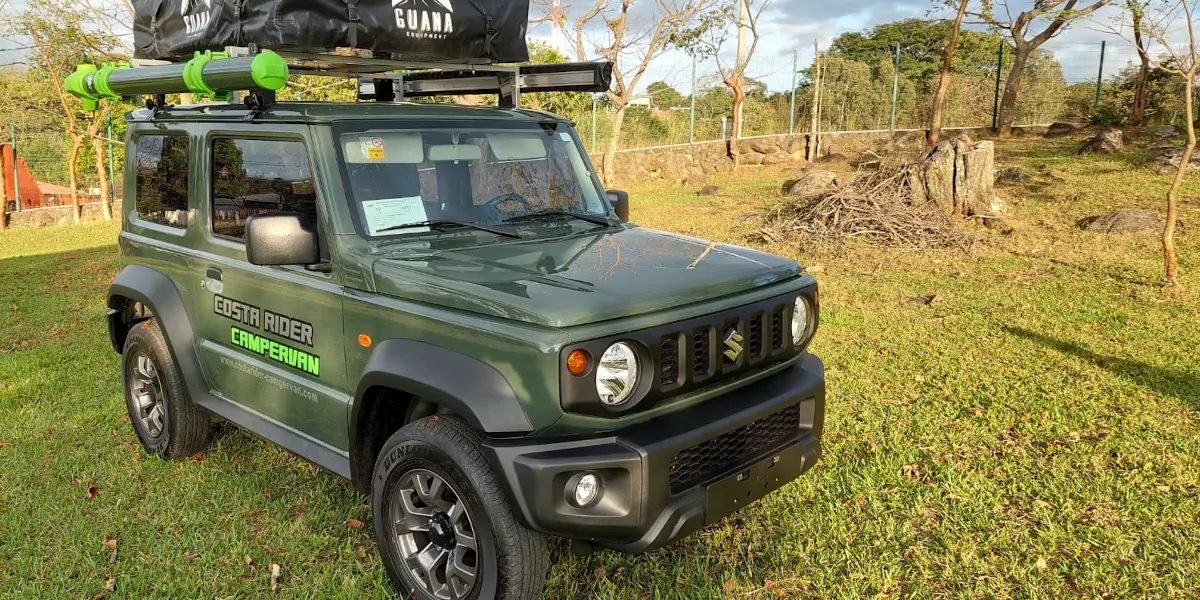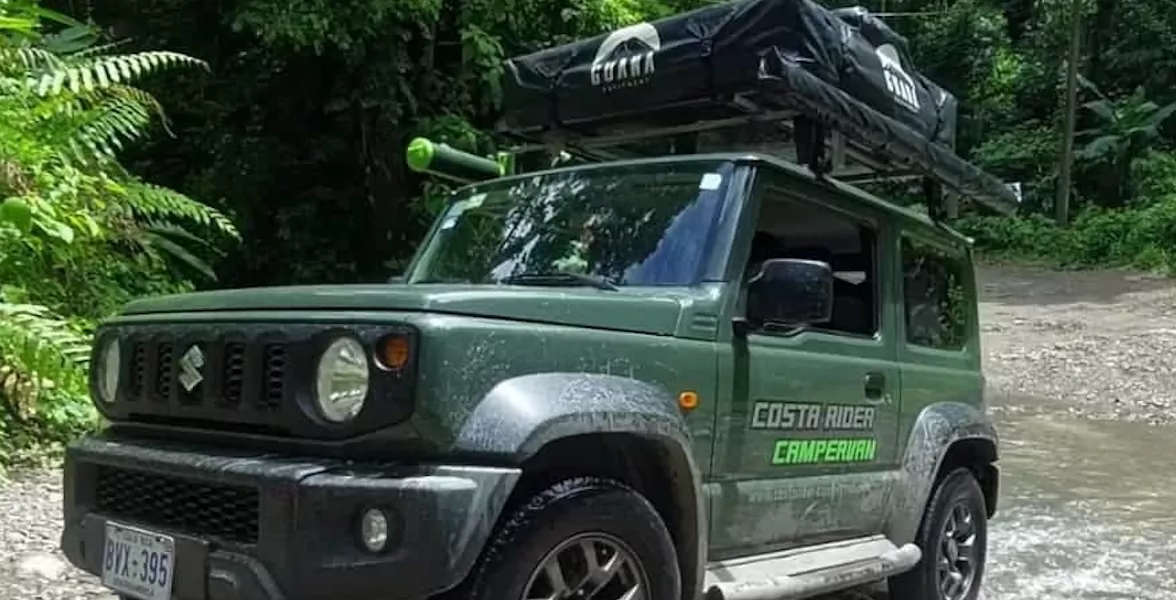 Advantages
Our rental vehicles have been designed to offer total independence to travelers. You can visit the country according to your desires, in complete safety. No need to book your hotels in advance or plan your itinerary, take full advantage of your holidays by combining the ecological with the economical.
Our goal is to offer travelers a 100% autonomous means of transport, respectful of the environment for an unforgettable trip at a lower cost.
Features
Included in our prices
Sitting room

* A tent for 2 people of 1.4m x 2.4m.

Kitchen

*Cooler
* Propane stove with recharge
* Kitchen utensils,
* Garbage
* Dump,
* Drinking water tank.

Bed

* Sheets
* Blankets
* Pillows
* Mattresses

Shower Space

* Shower's tank (40L)
* Ecologic soap
* Mirror
* Storage

More

* MP3 connexion
* Table and picnic chairs
* Security kit
* Costa Rica's map and the ''Rider's book''
* Security storage for your luggage in our agencies

Kids

* Children under 1.30m
are ALLOWED
in this vehicle.
Technical Data
Model

Suzuki Jimny 1.5L

Fuel type

Gasoline

Fuel consumption

7L/100Km

Emission CO2

178gr/Km

Displacement

1.5L 4 cyclo 16S

Fuel capacity

40l

Transmission type

Automatic

Power steering

Yes

Airbags

Driver and passengers
Options
Daily



Front lamp

1$/day




3 Person tent

3$/day




3 bath towels

2$/day




Child
seat

3$/day




Wifi Device

8$/day




GPS Device

6$/day




Diving pack

2$/day




Sport pack

3$/day




Baby car seat

3$/day
# COSTA RIDER CAMPERVAN
Our vehicles have been specially modified, designed, and adapted to give you as a traveler, whole and complete independence in your discovery of Costa Rica. We hope you like our campervan features.
Our true objective is affordable, eco-friendly tourism and 100% independence in your travel.