Featured as Tripadvisor Traveler's Choice 2020, is one of the most beautiful places to visit in Costa Rica with your Campervan, not only because of its white sands and its gentle waves but its lively nightlife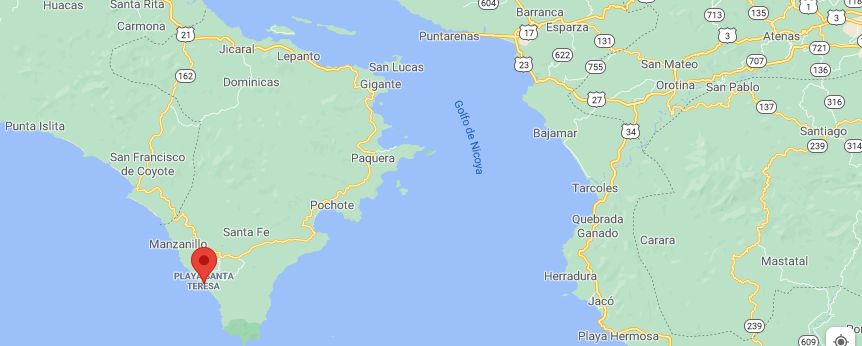 Taking your Campervan 30 minutes west of Cobano City, in the peninsula of Nicoya a beautiful place lies hidden. Just a few years ago this place was just a small fishing village. Roads were not good and access was hard, most locals lived from fishing and cattle raising. Suddenly people started to visit the beach and it rapidly becomes a niche for those who don't like crowded places
Visitors fell in love with the gentle waves of the beach, perfect for bathers of all ages, and the views of the sunsets. Also, these waters attracted many surf enthusiasts which found the beach perfect for beginners but also enough challenging for skilled surfers.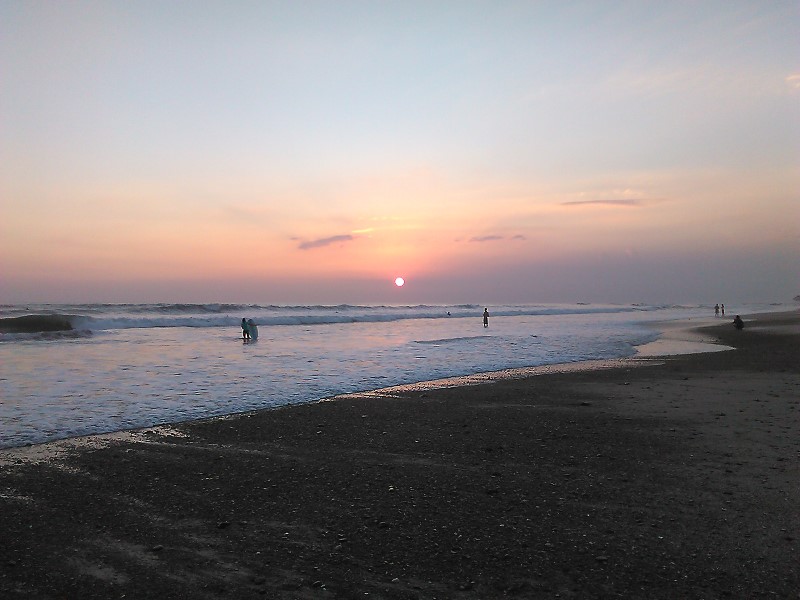 In the last years Santa Teresa, Playa El Carmen and other places have grown in population and services, now you can find all kinds of commodities and services, banks, restaurants, nightclubs, shops, groceries stores, pharmacies, and even a gas station, which is at least 3km away from the beach for environmental purposes.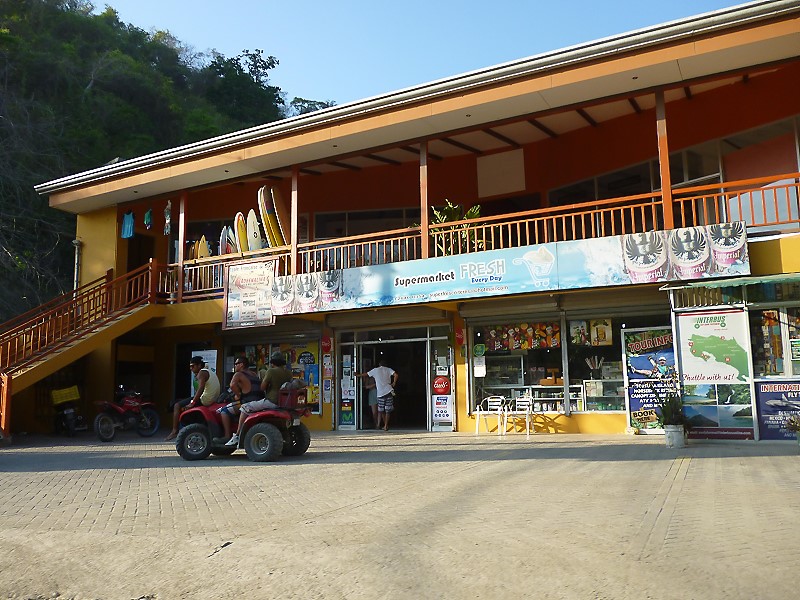 Santa Teresa also proved to be very kind to campers, since the soft sand is perfect to deploy your tent and have a nice sleep, you can park your Campervan just a few steps from the beach. The locals keep the trees near the beach intact so visitors can enjoy the shade while resting or eating.
Santa Teresa also attracted a small industry of organic agriculture and health products. Every weekend, a small market is celebrated to sell these organic products where no chemicals or pesticides were used. Many of the businesses are run by foreigners who came from all countries in Europe and North America to make a life here.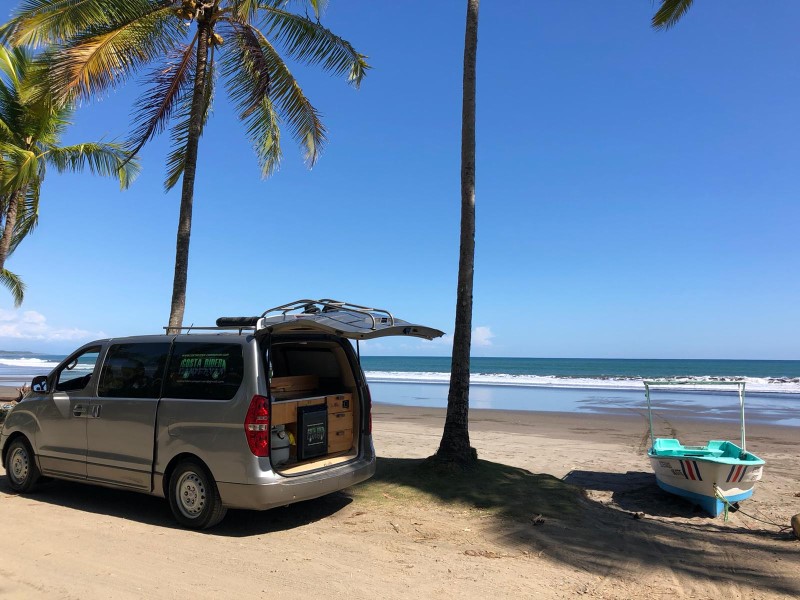 Also for sports enthusiasts, there are plenty of places to do physical activities like hiking, surfing, skating, mountain biking, SUP, and rafting. You don't need to bring your equipment, there are plenty of places to rent it from.
FAQ about Santa Teresa
What is the state of the road?
Roads have been improved in the last year, from Paquera to Cobano, roads are paved and in a good state. From Cobano to the beach, part of the road is made of gravel, but nothing you Campervan, Van, or Motorhome can't handle.
Is safe?
Just don't get too confident, like leaving your campervan wide open without supervision. Locals are honest and working people, sadly bad people from outside are always lurking on the beaches to take what is being left without supervision. But no violent events are ever reported in Santa Teresa or the Nicoya peninsula. Also, The beach counts as a lifesaver most of the time.
Services?
As the article suggests there are plenty of basic services in Santa Teresa. If you need more services, Cobano, which is 10km east has dentists, mechanical shops, and a clinic.
Camping?
Plenty of space to camp, also a few private camping places with services are available in Santa Teresa and Mal Pais, just 1km south of Santa Teresa. There is a pair of roads that goes along the beach, you can park your Campervan, van, or Motorhome just there, take the chairs and enjoy the view.
Crowded?
It can be sometimes, but the beach is huge so you have plenty of space to pick up your favorite spot to bathe or swim. Not to crowded as Jaco or Manuel Antonio.
Is expensive?
Restaurants have a wide range of local and international food but they can be expensive here, if you are traveling on a budget it is better to resupply your supplies in Cobano supermarkets and use our fully equipped campervan to cook your food, or just prepare sandwich. 😉